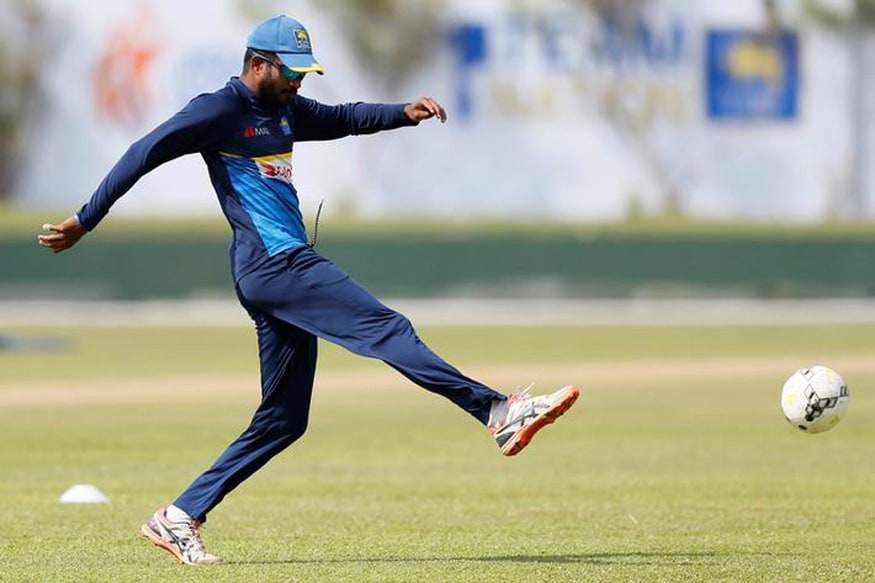 New Delhi: Even as the Sri Lanka Cricket board chief announced that they will send their best team possible for the third and final T20I against Pakistan in Lahore, which is scheduled to be played on October 29, Cricbuzz has reported that Sri Lanka's limited-overs captain Upul Tharanga has pulled out of the game after raising security concerns.
According to the report, only all-rounder Thisara Perera and two other players have given the go-ahead to tour Pakistan. With SLC saying that one team will be picked for the whole T20I series, it looks like the Lankans will have a new captain appointed for this series. 40 contracted players had given a letter to SLC president Thilanga Sumathipala indicating their unwillingness to travel to Lahore.
This comes after the Lankan players made and appeal to the board, requesting them for a change of venue for the match. SLC chief has revealed that they will have a discussion regarding the same in their Executive Committee meeting and will come up with the best possible outcome.
"The players have made an appeal to SLC asking for a change of venue for the third T20I. We will discuss the issue on Monday at an Executive Committee meeting. I can understand their concerns. It is our responsibility to assess the situation and then take a decision," SLC chief Thilanga Sumathipala had said.
"The ICC is sending down match officials and have indicated that there's no issue with security. The PCB has promised to give security that will be given to a Head of State. We are sending another specialist to assess the situation on our own and will rely on the government's advice on the security situation. If everything is clear, I am sure we will be able to send our best team," he added.
Sumathipala also said that the selectors will pick a team for the entire series and not separately for the first two T20Is and the third.
"We will pick the squad for all three T20s. There can't be one team playing in UAE and another playing in Lahore. The players should not pick and choose venues. Since I am a Parliamentarian, I have a hectic schedule, but I am planning to fly to Dubai and from there I will go to Lahore with the team and come back to Colombo with the team," Sumathipala said.