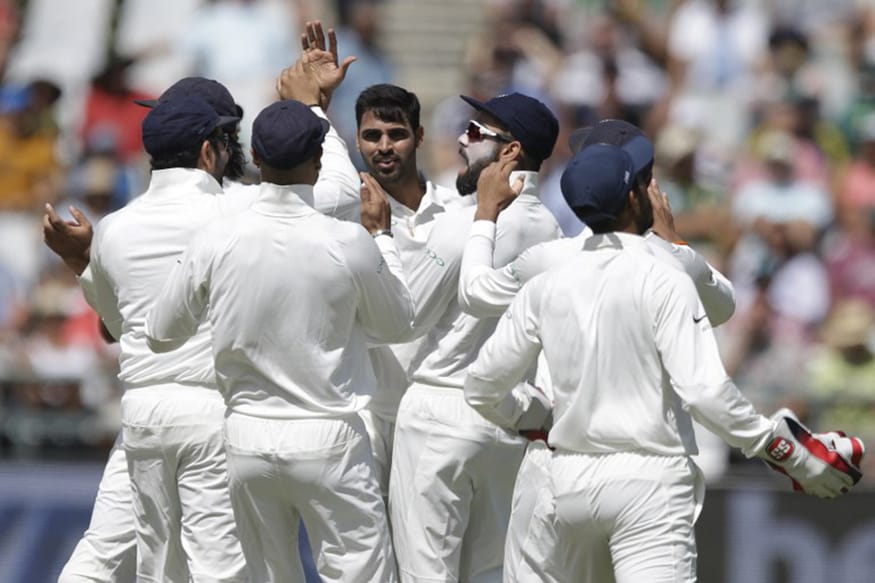 Johannesburg: When a man with 1216 wickets in 316 first-class games says he is impressed by what the Indian bowlers have dished out in the current Test series between India and South Africa, you don't argue. India might be trailing the three-game series 2-0, heading into the third Test at the Wanderers, but former South Africa pacer Allan Donald feels this Indian bowling unit has the variety it needs to pick 20 wickets and win the team games on foreign shores.
Nicknamed 'White Lightening', Donald has seen Indian bowlers tour South Africa through the years right from when the Proteas returned to international cricket. And while there have been sparks of brilliance from Indian bowlers in certain spells -- Sreesanth's spell of 5/40 in Johannesburg in the first Test in 2006 even landing India the opening game of the series – Donald feels that this unit has a lot of variety with each of the pacers complementing each other.
"I think the Indian bowlers are very close to their South African counterparts. Yes, in terms of pace, South African bowlers are ahead of India, but the Indians have variety. Bhuvneshwar Kumar, Mohammed Shami, Umesh Yadav and Ishant Sharma are all different from one another. Bhuvneshwar can move the ball in both ways, Umesh can hit the deck hard and Shami can get the ball to nip back in. South Africa are playing at home, but Indian bowlers are good. Patience is the key on South African wickets as you can't be too short or too loose," he told CricketNext.
The Indian bowlers have definitely shown that Donald is right in his assessment. While Bhuvneshwar Kumar has the second-best strike-rate after Lungi Ngidi at 30.0 with 6 wickets in the only game he played, Shami is the second-highest wicket-taker in the series so far behind Vernon Philander with 9 wickets in the two Test matches. In fact, South Africa's star batsman and former skipper AB de Villiers has also said that he has been impressed by the Indian bowlers on this tour.
Donald gave batting maestro Sachin Tendulkar sleepless nights, especially on South African soil and the first Proteas bowler to pick 300 wickets says that current superstar and India skipper Virat Kohli has an impressive work ethic. Talking of bowling to the captain, Donald said that attack would be his weapon against the run-machine.
"Virat is an attacking player while Sachin would take his time. Kohli is aggressive by nature and if you want to get him, you have to attack him. You cannot dismiss Kohli by setting defensive fields or with a defensive mindset. If I would have to bowl to him, I would attack his stumps. That is the only way of getting him out. There are lot of batsman that are extremely talented or hardworking, but I have never seen so much dedication on the ground as from Kohli. He is a great example for young kids on how to keep at it and not give up," the 51-year-old said.
Donald though is honest when he says that this South African team is hard to beat at home, especially with conditions suiting them. "There is lot of talent in this Indian side, but at home, South Africa is a very well placed team. India coming over here needed to adopt to the situations very quickly," he said.
Sadly, that did not happen as the Indian batsmen failed to adapt to the conditions on offer in the Rainbow Nation after dominating games at home to become the No.1 ranked Test team. But Donald doesn't feel that playing at home alone has given the team the success it has achieved in the last year.
"Yeah they have played a lot at home, but you also have to understand that they have a very talented team, which plays aggressive brand of cricket. They have a talented bunch of good stroke players and you cannot ignore that. But yes, South Africa has got a very good bowling attack and they have the bowling to pick 20 wickets and win games," he signed off.