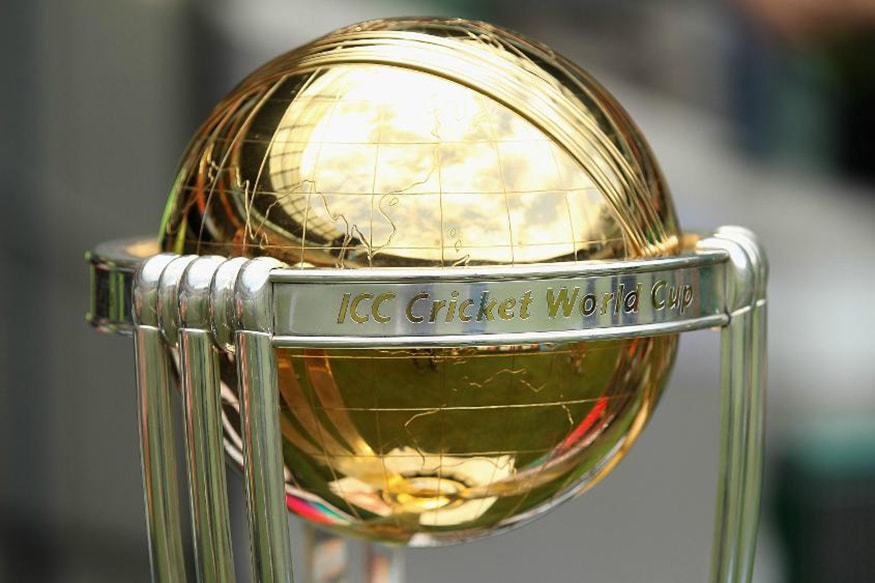 For the longest time cricket has accepted the great divide between the haves and the have-nots. Or rather, cricket has enshrined the difference between those entitled to play the most cricket at the highest level, with all the bells and whistles attached, and those who strive to reach that level, for being historically disadvantaged.

It isn't as though this was done out of spite. Historically, cricket has been played in the colonies. Unlike football, or some other sports, cricket was played by a small set of countries, less than a dozen, at the highest level, although the recreational game was spread far and wide.

The International Cricket Council (ICC) has long harboured ambitions of growing the game to a wider audience, for this only means more eyeballs, more participation, more sponsorship interest and in the long run a higher standard of the game worldwide. But, it has long been the grouse of the smaller nations that the ICC — which is essentially only a collection of the member bodies who hold the clout — has not done enough to genuinely take the game beyond the top 10 teams.

And, at the forefront of that is the format of the 50-over World Cup. While there exists a qualification path that theoretically allows any team from anywhere in the world to make it to the World Cup, the number of hoops they have had to jump through for too few spots has meant that too much rested on too few games. For example, a team such as Ireland or Scotland, could have an excellent two-year run, but be knocked out in the final rounds of qualification by an Afghanistan or Hong Kong who do remarkably well over a very short period of time.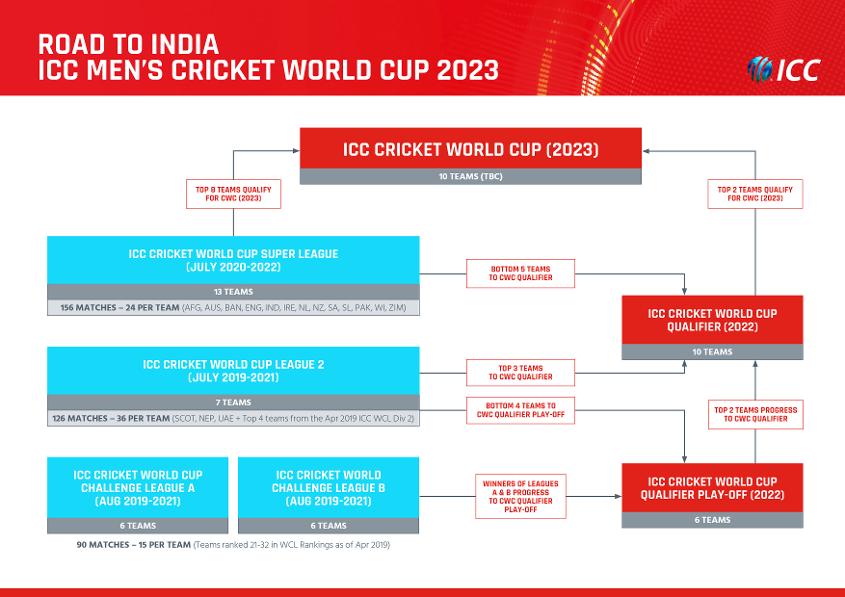 IMAGE: ICC

To that end, the ICC's restructuring of the qualifying pathway to the 2023 World Cup is likely to be seen as a solid move. This ensures that those outside of the top eight teams have more opportunities to play each other and better teams within a cycle and also that results over a period of time rather than rankings at a particular cut-off date lead the way to qualifications.

It can, of course, be argued that two spots are hardly enough to grow the game in a meaningful manner, but this has to be balanced against commercial interests of the premier limited-overs tournaments. To increase the number of teams from outside the settled set, without giving these teams adequate opportunity to prepare themselves for top-flight competition will only result in more one-sided matches, and even set back these countries in their quest for consistent, organic growth.

What does make for very good watching, however, is how the gap between the top-eight teams and the next four to six has steadily reduced in the last two to four years. There was a time not two World Cups ago when the qualifying teams would get thrashed by the top teams, not only devaluing the World Cup but bolstering the argument that the World Cup was not the ideal place for lower-ranked teams to showcase their wares.

But, the growth of Afghanistan, Nepal, Scotland, Ireland, Hong Kong and the United Arab Emirates, to name just the most promising of the "rest of the world", in a manner of speaking, has greatly alleviated these fears. Today, if the argument is made that these teams cannot hold their own against the best in the business, especially in 50-over cricket, it would come from either not watching these teams enough or not following their progress closely enough.

This is a simple enough mistake to make — and one that your columnist has done in the past — but ignorance is no excuse to not try and grow the game. What's more, the argument that things should be done a certain way because that was always how they had been done, does not hold water in a constantly changing world.

The issue of how many teams should play in the World Cup is an emotive one, but it also one that needs to be dealt with wisely. Just as shutting teams out, or making it next to impossible for them to qualify is not the answer, opening the floodgates without a serious long-term plan will only bring with it a fresh set of problems, many of them unanticipated.

For once, the ICC seems to be moving in the right direction, and is doing so cautiously, taking into consideration the interests of as many stakeholders as possible. That itself is a major shift in how the cricket world looked at itself, and perhaps the most crucial step towards making the game a truly global one.

First Published: October 24, 2018, 1:19 PM IST