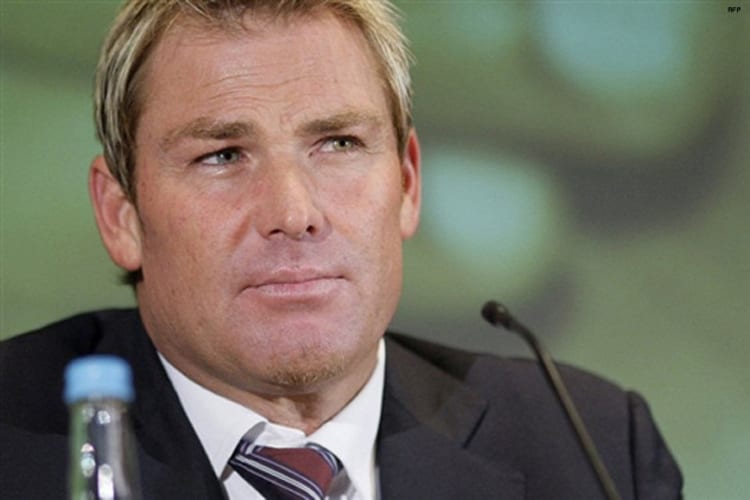 Shane Warne has joined the long list of people who are less than pleased at the buzzwords plastered over the walls of the dressing room in Perth, referring to them as 'verbal diarrhoea'.
Warne, who was commentating during the first ODI between Australia and South Africa, stated that players must aim to go out and play better rather than thinking about words.
"They need to find the best captain, find who's going to be the best captain for each form of the game and say 'guys, run with me'. Forget all the words, forget all the verbal diarrhoea and all that sort of stuff. That's all rubbish, seriously, it makes you vomit," Warne said while at the commentary desk.
Dressing room branding being installed in the Aussie change rooms for Sunday at @OptusStadium. Look forward to seeing the team back in action on home soil. pic.twitter.com/PpYul9WY9N

— Anthony Everard (@AnthonyEverard5) November 2, 2018
The buzzwords have come in for plenty of ridicule on social media, particularly the phrase "elite honesty". Warne said he believes the focus seems to be on making it seem like the right thing is being done instead of trying to improve the performances.
"I think some of the stuff they're worrying about is trying to look like they're doing the right thing. You can't forget what Australians are, their DNA, and that is hard, aggressive, positive cricket and then play fairly.
"At the end of the day you've got to play cricket, it's a simple game and it's a performance-based game. You've got to perform on the field. All these words and everything, it's all about actions and I think it's all about basics.
"The captain and vice-captain lead the way and the rest come after you. You inspire, inspire from within with your performances and the way you perform on the field. None of this writing words, 200-page documents, just get out and play better."
Ahead of the first game, Australia coach Justin Langer had to offer up an explanation on what exactly was meant by elite honesty.
"You can lie to everyone else, but you can't lie to yourself. So that's elite honesty to yourself. And also, the Aussie way I know it is to look a bloke in the eye, look your sister or you mum in the eyes, and tell them the truth and be happy to get some truth back, so that's elite honesty."
However, there was no happy ending for Australia as they were roundly defeated in their first game on home soil since the ball-tampering saga.
South Africa beat Australia by six wickets in the first ODI in Perth on Sunday, with a Dale Steyn-led pace onslaught exposing their batting frailties.
The second ODI will take place on November 9 at Hobart.