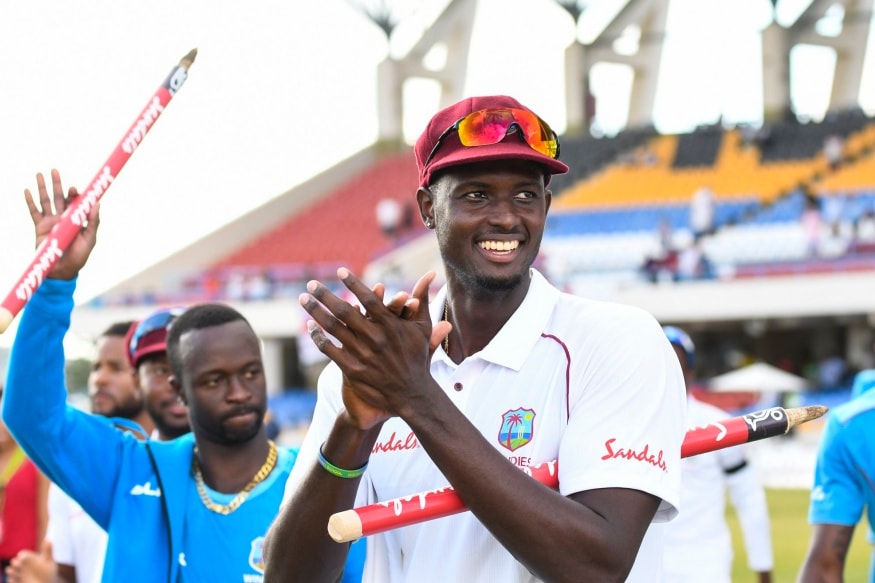 "England should be far too good against a West Indies side full of very ordinary, average cricketers," Geoff Boycott had predicted before the Test series. One cannot help but wonder whether he had mixed up the two teams, for it took the hosts seven days of cricket to wrest the Wisden Trophy away from England.
Such comments before contests against England have motivated the West Indians to put in extra effort in the past. Mark Nicholas had called the West Indians "short of brains" before the 2016 World T20. He had to issue an apology after the final. "That comment really set us off," Darren Sammy later revealed.
And of course, there was the infamous "grovel" comment by Tony Greig before the 1976 series, one that was even more insensitive, given the African-American ancestry of most West Indian cricketers and the fact that Greig was a South African. Even before England's humiliation was complete, Greig had got down on his knees at The Oval and grovelled.
In these two Tests, the West Indies' domination has been absolute. They won by 381 runs at Barbados and almost by an innings at North Sound. Their lowest all-out total, 289, has been 43 more than England's highest. England's match aggregates read 323 and 319. At Barbados, Shane Dowrich and Jason Holder had a partnership bigger than that.
This, despite for England coming into the series with eight wins in their previous nine Tests. West Indies' only series win in 2018 came against Bangladesh at home.
So how did the scales turn?
England did not have a settled top three coming into the series. Finding an opening partner for Alastair Cook had been a problem for them since Andrew Strauss had quit. None of the thirteen openers – specialist or makeshift – could cement a place at the top.
And when Cook quit, England had two vacant slots at the top. To add to their woes, none of their middle-order batsmen has been consistent enough up the order to merit a place at three. Since the 2017-18 Ashes, England's top three have averaged 27, 31, 26, 32, and 22 in the five series.
Joe Root is best equipped for the number three slot (he averages 40 in the position). But Root bats at four, which is also where the England batting order technically begins under difficult conditions.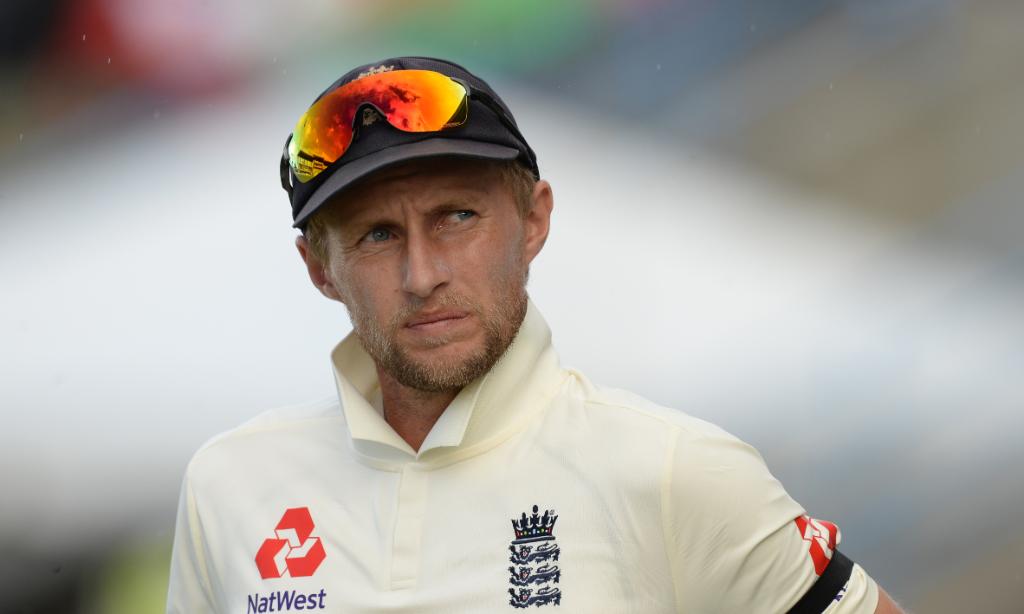 Picture Credit: ICC/Twitter
But England's batting woes do not end with the top three. If one excludes Ben Foakes' small sample, Root is the only one in the current squad to average more than forty. In other words, England have, for some time now, tried to compensate for lack of quality batting by stacking up all-rounders till nine or ten.
At first glance, this seems a reasonable solution. If two cricketers average thirty with bat and take two wickets each per Test, they should ideally compensate for a specialist batsman and a specialist bowler. The formula has worked very well in limited-overs cricket.
But it does not work like that in Test cricket. The ploy may come off on flat tracks, but outstanding batting performances are hard to come by on difficult pitches, which tends to expose batsmen with lower averages, where mediocre batsmen tend to fail, more so if they are exposed once the top three cave in. Playing a string of five average batters who bowl has little justification.
It is not that teams have not tried this formula before. Perhaps the biggest example was Australia in the 1954-55 Ashes, when they started with four batsmen (one of them uncapped) and four all-rounders. They lost against pace and bounce. Sounds familiar?
The West Indian pacers, armed with the Dukes ball, took full advantage of the frail England batting on lively pitches. Roston Chase triggered the unlikeliest of the four English collapses, but the fast bowlers ran through them thrice.
This was not supposed to come as a surprise. In 2018, Shannon Gabriel got 13 wickets against Sri Lanka at Gros Islet; Kemar Roach bowled out Bangladesh inside a session at North Sound; and Holder had 11 against the same team at Sabina Park.
All three had run through oppositions under helpful conditions. And their fourth pacer was the greenhorn Alzarri Joseph, West Indies' leading wicket-taker when they won the 2016 Under-19 World Cup.
There was another advantage, as Tino Best pointed out after the second Test got over. Three of the quartet are reasonably tall, which allows them to obtain steeper bounce than their counterparts a decade ago.
While height is not a guarantee for success, there is little doubt that given two fast bowlers of equal pace, the taller one is more dangerous. Harold Larwood, Ray Lindwall, and Malcolm Marshall were exceptions, not the norm.
Last 15 years we had bowlers with pace but no height, Edwards,Taylor,Best,Rampaul , now we have Shannon , Alzzari ,Holder and Roach the shortest but this is the thing pace and bounce have the English in a a lot of trouble #WIvsENG @GeorgeDobell1

— Tino95 (@tinobest) February 2, 2019
The batting was not as settled. Brathwaite and Chase had been somewhat (but not remarkably) consistent, the same could not be said for Shai Hope, and Shimron Hetmyer was new. They needed solidity at the top.
The decision to bring back Devon Smith last summer had not worked out. Kieron Powell was out of form. So the Windies recalled Darren Bravo after two years and included the uncapped John Campbell and Shamarh Brooks.
In the end Bravo and Campbell played. The latter was an inspired move, for Campbell did not score a single First-Class hundred in 2018. Nevertheless, in years to come, his waft off James Anderson to seal the series may become a much-viewed YouTube moment.
With opening stands of 53, 52, and 70 (and the 17 in the chase), Campbell and Brathwaite blunted out the famed English attack every time. In fact, every batsman in the top eight made it past forty at least once.
If forty does not seem big, it is worth mentioning that only three Englishmen (Rory Burns, Jonny Bairstow, and Moeen Ali) have got forties in the series. West Indies have eleven.
Holder acknowledged their contribution: "We made England toil in the field and it's really admirable to see our batters stick it out. It was a tough wicket, with some variable bounce and it wasn't easy. The way the guys showed character was remarkable; probably a turning point in the game."
On the other hand, the obsession with all-rounders had pushed England to pick the insipid Sam Curran and Adil Rashid. Rashid scored 13 and bowled 26 expensive overs in his only Test. Jack Leach, fresh from a successful Sri Lanka tour but with no batting credentials, sat out.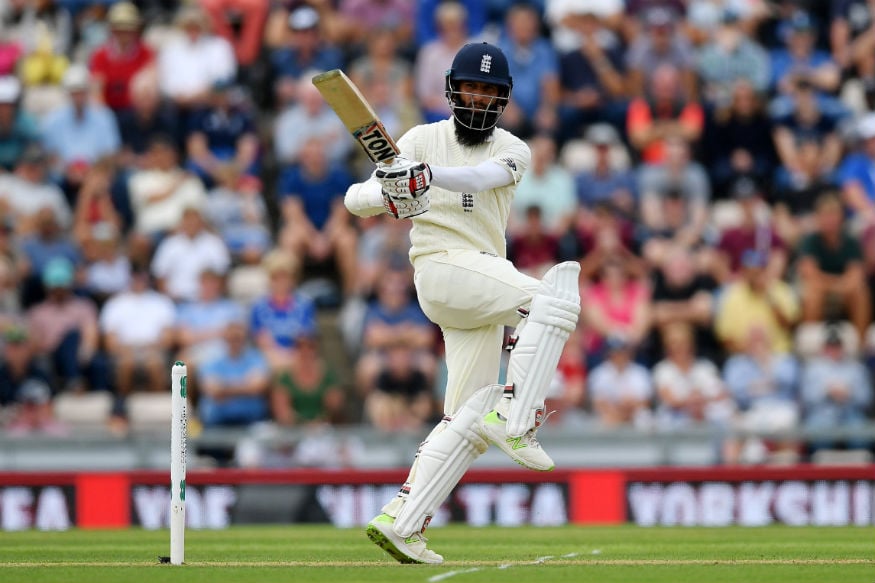 Picture Credit: ICC/Twitter
Curran, hero of the India series and gifted beyond doubt, had a solitary wicket from two Tests. Worse, he was so ordinary that he could not provide the main seamers with any respite. He bowled 42 overs in three innings, significantly fewer than Anderson (77), Ben Stokes (77.3), and Stuart Broad (36 in one innings).
In pursuit of a few extra runs (which did not happen anyway), England chose to leave out Leach, and at Barbados, Broad. Recalled for the North Sound Test, Broad was easily the pick of the English bowlers.
The rout was on the cards despite England not being able to foresee it. Perhaps not as expected as in 1984 or 1985-86 or 1988, but inevitable nevertheless.
Not that the fans minded, for few sights in cricket can match the sheer delight of a Caribbean victory.
Desperate times
In 2012, Roach had taken 12 wickets in the New Zealand series to finish as the joint-highest wicket-taker in the series from either side. West Indies had won the series 2-0. Several members of that side – Shivnarine Chanderpaul, Chris Gayle, Darren Sammy, Tino Best, Sunil Narine, Marlon Samuels, Ravi Rampaul – have either retired or are unlikely to play Test cricket again.
Six and a half years later, Roach sits atop the tables yet again after two Tests, this time with 13 wickets. In the interim period, West Indies did not win a single series against any team other than Bangladesh and Zimbabwe, home or away, just like they had not between 1966-67 and 1973.
Roach is the only one to feature in both series. Let alone leading the side, Holder was yet to make his Test debut. The change has been that significant.
The transition period was not pleasant. Several key cricketers fell out with WICB. One can hardly blame them, for the T20 leagues provided them with an income substantially more than they could manage by playing for West Indies.
The fans sided with the cricketers, as they had done during the 1911-12 Big Six controversy and the Kerry Packer clash, to name but two instances. And public sympathy soared in 2016, when West Indies won the World T20 and Sammy delivered a poignant speech at the post-match ceremony.
A team is born
The selectors had to start from scratch. They had already caused some bemusement by appointing Holder captain in 2015. This was a curious move, as Holder, still not 24, was yet to bat in the top six (he still hasn't) and had taken 16 wickets from 8 Tests – a record similar to that of some in the current England squad.
Over years Holder went from strength to strength, culminating in an absurd 2018 when he averaged 38 with the bat and 12 with the ball. ICC picked him as the all-rounder in their World Test XI that year.
West Indies started from scratch. They mostly lost (often humiliated overseas), but from time to time there was an individual performance or fightback.
In 2015 they went into the last Test 0-1 down and were 37/4 after England put up 257. They won to level the series.
At Jamaica next year, Roston Chase, playing in his second Test, batted through the fifth day to save a Test against India. He became the first West Indian in fifty years to score a hundred and take a five-for in the same Test.
Pakistan set West Indies 346 and 456 in the first two Tests in the UAE later that year. They got 289 and 322, losing both Tests but being far from humiliated. Devendra Bishoo took 8/49 in the first Test to bowl out Pakistan in 31.5 overs.
Kraigg Brathwaite stayed unbeaten for 700 minutes across innings in the third Test, watching 16 wickets fall as West Indies won the dead rubber.
Brathwaite was at it again next year, with 134 and 95 to help West Indies chase down 322 at Headingley. But Brathwaite's performance in that Test was drowned by Shai Hope, who became the first to score two hundreds in the same Test at the ground.
Earlier that year, West Indies had bowled out Pakistan for 81 to win a Test at Barbados. The bowlers that day – Gabriel, Joseph, and Holder – have all played key roles in the ongoing series. Slowly, surely, a pace attack was taking shape.
And despite the defeats, West Indies have backed their attack. The rewards are here to show.
What lies ahead?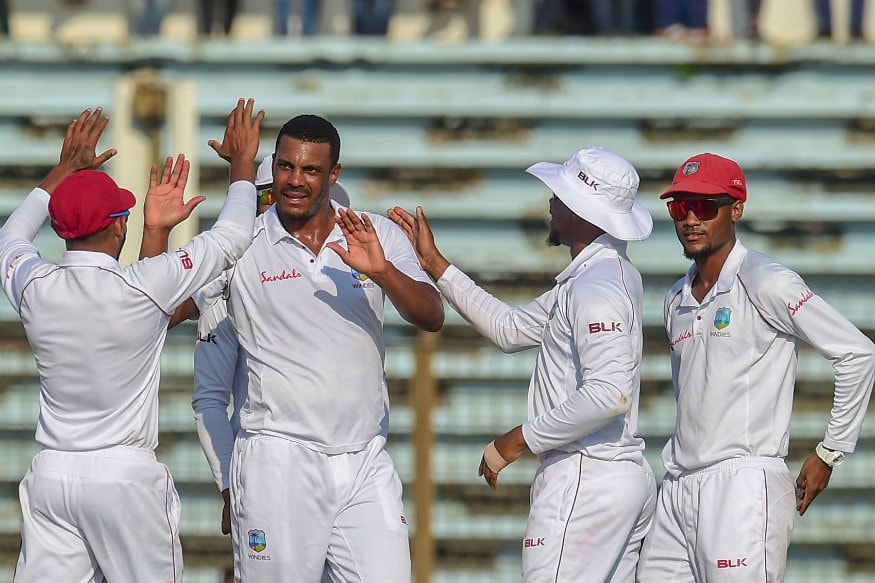 Picture Credit: AFP
Given their overseas record, it is easy to dismiss this West Indian success. There is some merit in that. They have recently been routed in Bangladesh and have not won anywhere other than Zimbabwe or Bangladesh since 1994-95.
The fast bowlers have reaped dividends in conditions that have helped them, but they have not adapted well overseas. Despite that, their averages (Roach 27, Gabriel 30, Holder 28, Joseph 31) are improving quite encouragingly.
Batting remains a concern, which is why comparison with the golden days of the 1980s need not be taken seriously at this stage.
While they have held the fort every time in this series, the top order has been prone to collapses in the past. Hetmyer, Hope, Dowrich, and Holder will be the first to agree that none of them is a world-class with bat – yet.
Perhaps the presence of Bravo and Chase together in the middle-order may stabilise things. Brathwaite and Campbell have got off well together; it is important that they go on to form a solid opening pair.
However, the standout feature of this side is their age. Every single person in the XI that took field in the first two Test is under 31, which means that the nucleus of the side is going to stay intact for some time.
And they are led by a man who has achieved the arduous task of holding together a West Indies side despite the inter-island rivalries. Holder is no Frank Worrell or Clive Lloyd – at least as of now – but it won't be an exaggeration to call him the finest leader in contemporary Test cricket.
No, this is not a replica of that 1980s side (but then, who is?), but Holder's men have the potential to go on to achieve great things.
(Abhishek Mukherjee is a cricket historian and statistician. He can be followed on Twitter @ovshake42.)