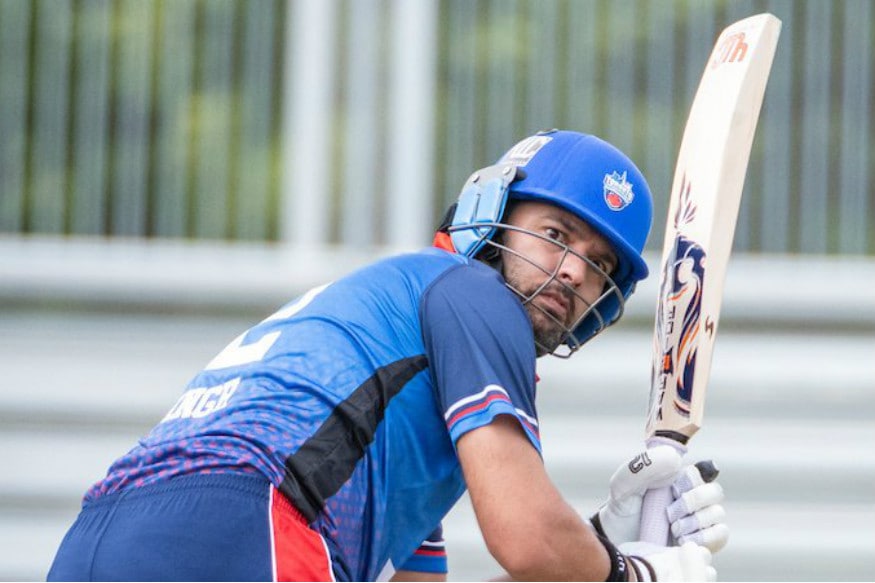 Ex-Indian cricketer Yuvraj Singh, who is currently playing in the T10 League for Maratha Arabians has said that while he is enjoying his cricket outside of India, he has not ruled out the possibility of coaching once he is done playing.
Speaking to the press after his teams won their second match after the disappointment of losing their first match in which Yuvraj only managed to score six runs, he said, "I haven't really decided yet if I want to coach or not in the IPL or something like that. I'm going to get into it slowly. At the moment, I'm very happy playing leagues outside India. I get to see new countries, play with different players, and there are a lot of leagues coming up in next 2-3 years. So I'm looking forward to playing a few leagues.
"It's good for me, I play two or three months of cricket rather than the whole year, and I can relax for around 8-9 months. So it's good, I'm enjoying for the next 2-3 years and then can hopefully get into coaching which I can practice side by side."
Asked how he was enjoying the experience playing in the T10 league so far, Yuvraj said, "The speed of the game has increased and we've become slow! It took a while to get used to, you've got to be ready before you go in and remain switched on because there's hardly any time (in this format). I think we bounced back very well after losing the first game.
"We sorted our plan out after getting used to the conditions, after which we had two outstanding wins. It's amazing how the game has changed over the years, players are getting close to scoring a 100 in a T10 game."
Yuvraj, who will be 38 years old in December said he has to work extra hard staying fit as he grows older. "I try and train pretty hard. As I get older I have to train harder. I had a back spasm today so I can't really fight my body too much. I think mentally I'm still young but the body says take it easy, so hopefully I'll be fit for the next game," he said.
Finally, he was asked about young Indian batting talent Shubman Gill who he has praised in the past. "Everybody says he's going to be the biggest thing in Indian cricket. Hopefully that happens. He's in the mix, and very soon his opportunity is going to come. A lot of eyes are on him. Hopefully, given the right number of chances, I'm sure he will do really well," Yuvraj concluded.