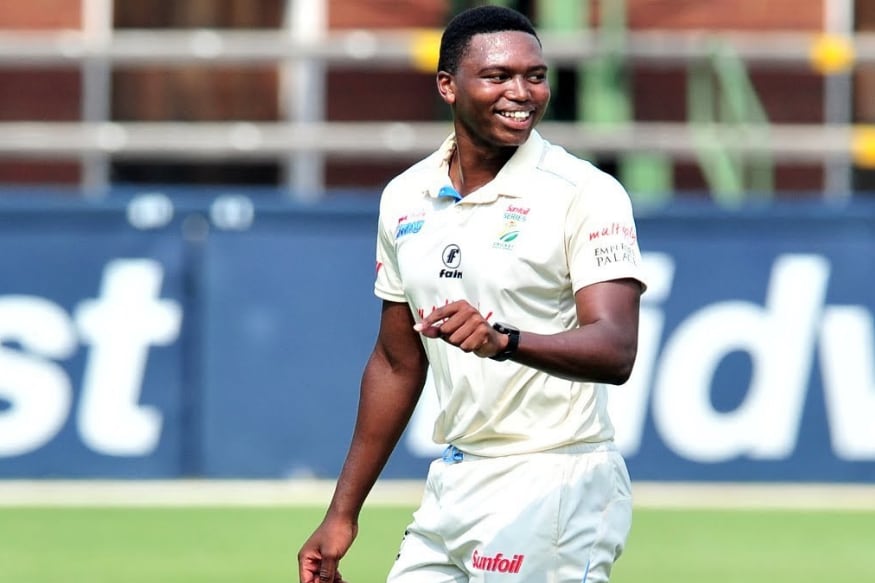 When South Africa began their tour of India midway through September, the likes of Lungisani Ngidi were raring to go as it was a chance for the team to turn a corner. Captain Faf du Plessis had, through the duration of the World Cup, worn a dejected look as the Proteas, a team in transition, did nothing to inspire any confidence.
The majority of the visiting team were aware of Indian conditions as some have played in the IPL regularly, while a few more had made a trip with the A team. All the noise was positive, but a rude reality check awaited them.
"The India tour was very tough. The different conditions was the main thing. The other difference was in the skill execution and I learnt a lot from that. It had been a long tour and series, but I learnt that execution of skill has to be a lot more precise in India than anywhere else," Ngidi admitted.
"The Indian fast bowlers were better at execution. They hit the stumps more frequently than us and somehow got the ball to reverse as well. That also helped them a lot. These are small things but yes significant in the bigger scheme of things."
Ngidi, a bowler for the Chennai Super Kings in the IPL and the Tshwane Spartans in the Mzansi Super Leauge, played only the final Test and finished with no wickets. On his tour with the A team however, he had picked six wickets in four innings.
For Ngidi and co, a young side, the India tour would likely have been one their most arduous and scarring. There were only two centuries in three Tests and the most successful bowler Kagiso Rabada finished with seven wickets only.
The downward spiral that the team was showing no signs of stopping and Ngidi, who made his Test debut last year when India were in South Africa and the Proteas were in better health, would rather his teammates didn't rush through this phase.
"I think this is a great chance to see the pool of players we have in the country to make clear decisions for the future."
"This phase now is a difficult one and you don't want it to last for too long. But as an international team you don't want to rush it either and overlook a few decisions that could eventually affect the team negatively."
"You have to realise you're there in the team for a reason. No one gets picked by chance, but in a tough period like this the one thing you got to remember is not to doubt yourself as a person."
While Ngidi does not have bags experience in international cricket yet, one expects him along with his good friend Kagiso Rabada to continue to spearhead the attack, and fill in for the legendary Dale Steyn. The thought is scary admits Ngidi, who in five Tests has 15 wickets to his name so far.
"Some of the familiar faces have retired and that is scary for a lot of people, but there are lots of young players coming through."
Ngidi now has in his sights batsmen who will be looking to take him to the cleaners at the Mzansi Super League.
The Spartans finished second from bottom in the six team tournament last year and Ngidi who was ruled out of last season due to a knee injury is raring to go.
"I am very excited to be playing MSL this time. Last year was unfortunate due to my injury, but I'm here now and I am looking forward to the season."
At a time when South Africa's domestic structure has come under the scanner, especially with the influence of Kolpak deal which has resulted in them losing players, Ngidi is upbeat about the T20 league.
"MSL will inspire a lot of youngsters and new faces in the cricketing scene. I think it will showcase the world the kind of talent we have in South African cricket. It's another opportunity for youngsters and rookies to step up and perform," Ngidi signed off hopefully.
The Spartans, with Ngidi, Dean Elgar and AB de Villiers in their dugout, will open their campaign on November 9 against Durban Heat.
(With inputs from Karthik Lakshmanan)