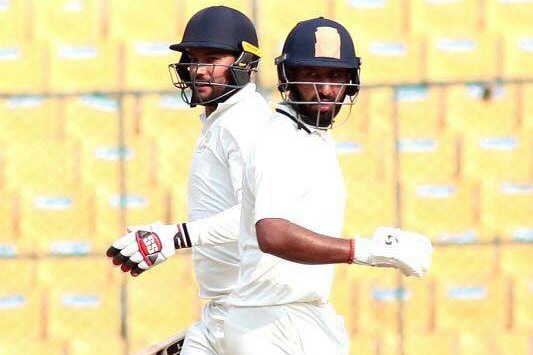 Vidarbha [Final appearances: 1 | Won: 1 | Lost:0]
Last year's champions have another shot at scoring a Ranji Trophy title and their season so far has proved they are right on track for it. Vidarbha topped Elite Group A with three wins and five draws and continued their run of form in the knockouts as well.
They started the group stage with drawn encounters against Karnataka and Baroda before registering comprehensive victories against Chhattisgarh and Railways. A draw against Gujarat followed but Vidarbha's biggest victory of the season came against Mumbai, who they thumped by an innings and 145 runs. That victory would have certainly boosted their confidence as they marched on.
Vidarbha brushed aside first-timers Uttarakhand in the quarter-finals by an innings and 115 runs and then romped home against Kerala in the semi-finals by an innings and 11 runs to make it to the finals.
What makes them the favourites going into the all-important game is a well-balanced team which has almost all players at the top of their game. The veteran Wasim Jaffer is still going strong, racking up runs like only he can. He is Vidarbha's leading run-scorer with over 1000 runs in the tournament already and will be expected to do some more damage in the final. Apart from Jaffer, Vidarbha have Akshay Wadkar and captain Faiz Fazal in top form and with the top-order looking good as well, it sets up a solid foundation for the rest of the team to follow.
The bowling department has been led by spinner Aditya Sarwate who has already picked up 44 wickets this season. The trump card for Vidarbha though will certainly be speedster Umesh Yadav, who has in just two games shown what an asset he is. Having been relieved of India duties, Umesh came into the side and wreaked havoc in both the quarter and semi-finals, picking up 21 wickets in two games. Umesh has been with Cheteshwar Pujara in India colours for the past few months and would have bowled to him a number of times in the nets. This is also likely to help Vidarbha in nullifying the Pujara threat.
All in all, Vidarbha have an excellent well-rounded unit and will be itching to go out to their home ground and defend their title.
Important numbers:
Leading run-scorer: Wasim Jaffer - M 10 | Runs: 1003 | Average: 77.15 | Highest: 206 | 100s: 4 | 50s: 2
Leading wicket-taker: Aditya Sarwate - M 10 | Wickets: 44 | S/R: 47.7 | Economy: 2.64 | BBI: 6/43 | 5wk: 4
Road to the Final
Group Stage:
Drew with Karnataka
Drew with Baroda
Beat Chhattisgarh by 10 wickets
Beat Railways by 118 runs
Drew with Gujarat
Beat Mumbai by an innings and 145 runs
Drew with Saurashtra
Quarter-finals:
Won by an innings and 115 runs
Semi-finals:
Won by an innings and 11 runs
Saurashtra [Final appearances: 2 | Won: 0 | Lost:2]
They have reached the finals on two previous occasions but Saurashtra will be hoping to go one better and take the cup home this time. Like Vidarbha, Saurashtra also haven't lost a game so far but they have on more occasions have had their backs to the wall and to their credit, have managed to wriggle out each time. In all they managed three wins and five draws in the group stage finishing second in Elite Group A.
The two-time finalists started off their tournament with a clinical three-wicket win over Railways before drawn encounters against Gujarat and Baroda. The first signs of their never-say-die-attitude was on display in a group game against Karnataka when despite being bowled out for just 79 in their second innings they came back and bundled the opposition out for 91 to win by 87 runs.
Saurashtra then recorded two wins against Maharashtra and Uttar Pradesh before drawing against Mumbai and Vidarbha to finish the group stage placed second.
They had a much tougher road through the knockouts as compared to opponents Vidarbha. They were pushed to a corner by UP in the quarter finals before Pujara, Harvik Desai and Sheldon Jackson combined to chase down 372/4 - the highest chase in the history of Ranji Trophy - in the fourth innings. They then found the going tough in the semifinals against Karnataka but it was that man Pujara again, who stood defiantly to help Saurashtra win the encounter by five wickets.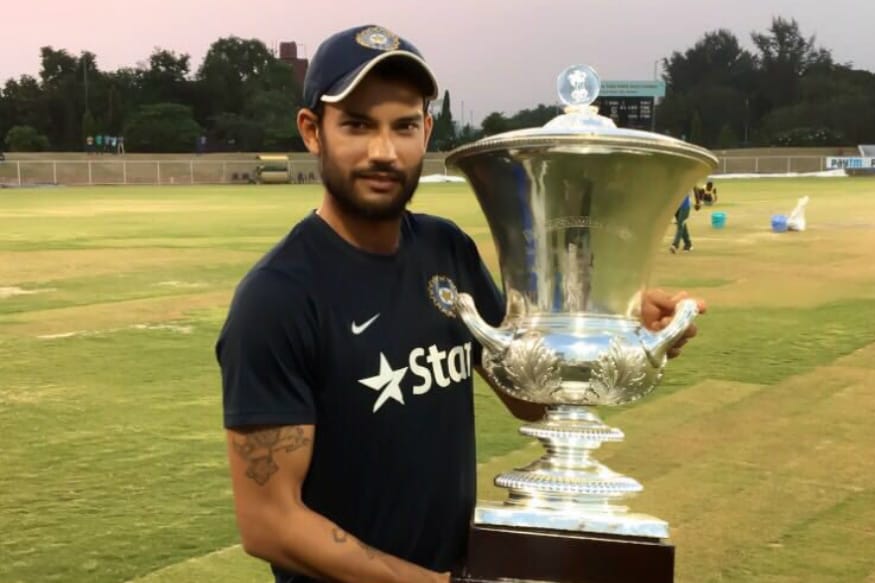 There are no two ways about who Vidarbha will target in the Saurashtra camp. Pujara has batted, batted and batted some more in the last few months. He was the architect of India's first ever Test series win in Australia and was at it again in the quarter-finals and semi-finals, albeit with some luck. He will once again play the anchor's role with the other batsmen revolving around him. Barring Pujara, Jackson and Desai have also been in terrific touch. Jackson is the highest run-getter so far in the tournament for Saurashtra while 19-year-old Desai too has shown impressive form.
The bowling unit will be led by captain Jaydev Unadkat who has captained the side well this season. He along with spinner Dharmendrasinh Jadeja, who has already picked up 52 wickets this season will be key in Saurashtra's bowling chain.
Important Numbers
Leading run-scorer: Sheldon Jackson - M 10 | Runs: 838 | Average: 52.37 | Highest: 147 | 100s: 2 | 50s: 7
Leading wicket-taker: Dharmendrasinh Jadeja - M 10 | Wickets: 52 | S/R: 50.3 | Economy: 3.26 | BBI: 7/55 | 5wk: 4 | 10wk: 1
Road to the Final
Group Stage:
Beat Railways by three wickets
Drew with Gujarat
Drew with Baroda
Beat Karnataka by 87 runs
Beat Maharashtra by five wickets
Drew with Mumbai
Drew with Vidarbha
Quarter-finals:
Beat Uttar Pradesh by six wickets
Semi-finals:
Beat Karnataka by five wickets