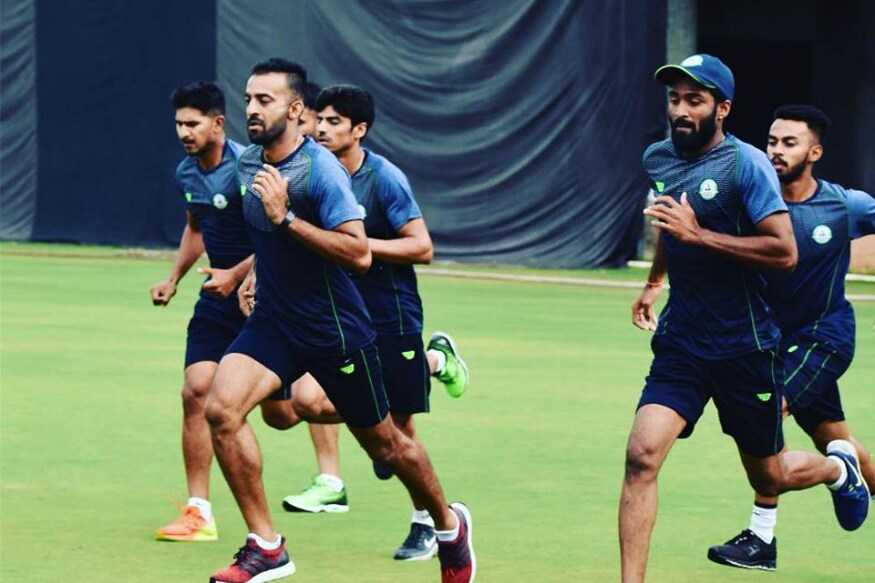 "Can't win Ranji Trophy by fluke," Vidarbha captain Faiz Fazal had told Cricketnext before the 2018-19 edition of the tournament began.

A little over three months later, he has walked the talk, leading Vidarbha to their second title defeating Saurashtra in the final in Nagpur. The 33-year-old captain, who now has two Ranji Trophy, one Duleep Trophy and one Irani Trophy titles over the last one year, talks about the dream run, Vidarbha's future, his personal ambitions and more.

Excerpts:

So, Vidarbha are on a hat trick?

It's too far now (laughs)! Right now we're happy that we could retain the trophy this year. It's the preparation that worked for us. Nothing more. I'm just really happy for each and every one. The whole team, whole unit, the players the support staff, the administration... we got tremendous support from the administration. The facilities we got throughout the year was immense and incomparable. For cricketers, the only facilities we need are a ground and good wickets. We got it and we're really thankful.

What's the team been doing since the win - take us through the 24 hours

We were there at the ground, lots of fans and lots of supporters there. We took thousands of pictures with them and celebrated a lot. We had a team dinner and a small party later. We enjoyed our time, very happy for it.

You mentioned celebrations with the fans - is that an essence of this victory? People will now start looking up to players from the region?

Absolutely. They make a lot of difference. Last year also, there were so many fans in Indore. Lots of families, relatives, WAGS and general fans, they came and supported us so much. Our ground curators and groundsmen, they also traveled to Indore last year at their expenses. We didn't sponsor anything, we told them we'll sponsor but they willingly spent from their pockets to come there. They said we'll come, we'll book our tickets and support you all. That's a great achievement or us, it was really heartening to see them there.

This year all of them were there and we had a great time. We did it at our home, it was a great way to celebrate.

What does the win do to Vidarbha cricket?

It has been growing a lot. The association has been growing, the senior and junior sides have been doing well. I'm sure we'll win many more trophies and there will be a big showcase for us at the association. But the most important thing is for us to be grounded now. We shouldn't get carried away with these two trophies. It can happen, it's quite possible that people can get carried away. But the kind of bunch we have, we're very down to earth and very simple-living people here. Not so posh guys. Unfortunately we don't have those many big IPL contracts! I don't know why, there should be more cricketers from Vidarbha who should be playing higher level but unfortunately I don't know what's the reason, that's not there. But we're very simple people, we work hard, prepare ourselves really hard and keep doing that.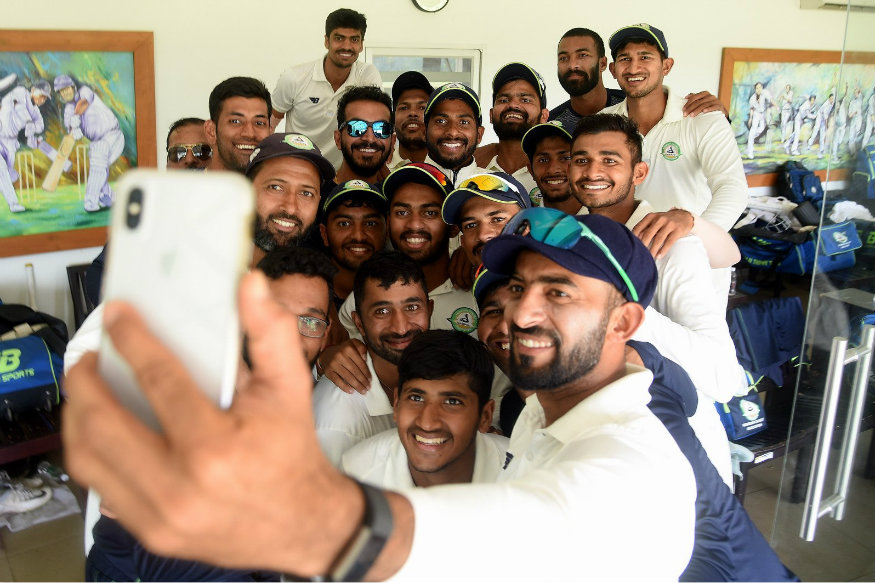 You think the opportunities will start coming in now? Not just IPL, but more players in teams starting from India A?

It should. There's no doubt. Not just India A, there should be people playing for the country as well. Why not? We don't want it every time that they're just in the India A squad and the main team has only people from big states and big cities. We're performing, we've proved ourselves. There's no point even discussing about it. People should just walk in to the sides.

Because if you're working so hard to win the Ranji Trophy, ultimately you have to rise and play higher and represent the country. Everyone should think of growing higher and higher in every field, it's the same case in the sports field as well. I'm very hopeful this year that we players get to do that. Not just Duleep Trophy, but also India.

Did talks that last year's win was a 'fluke' motivate the team this season?

Yes. I've heard last year that Vidarbha won by fluke. Fluke can't happen in a five-day tournament. You're playing a T20 tournament in 3-4 days, it can happen. I don't think luck can favour you for three months. Even last year, when we won the Ranji Trophy, we played very good cricket. We played some tough games. Even this year, the standards are growing higher and higher. Each and every team looks up to win the Ranji Trophy every year. The self-belief we have as a team, we've had to work hard for it.

But if people still think it's a fluke, we're happy to have the two flukes and we'll keep repeating these flukes every time.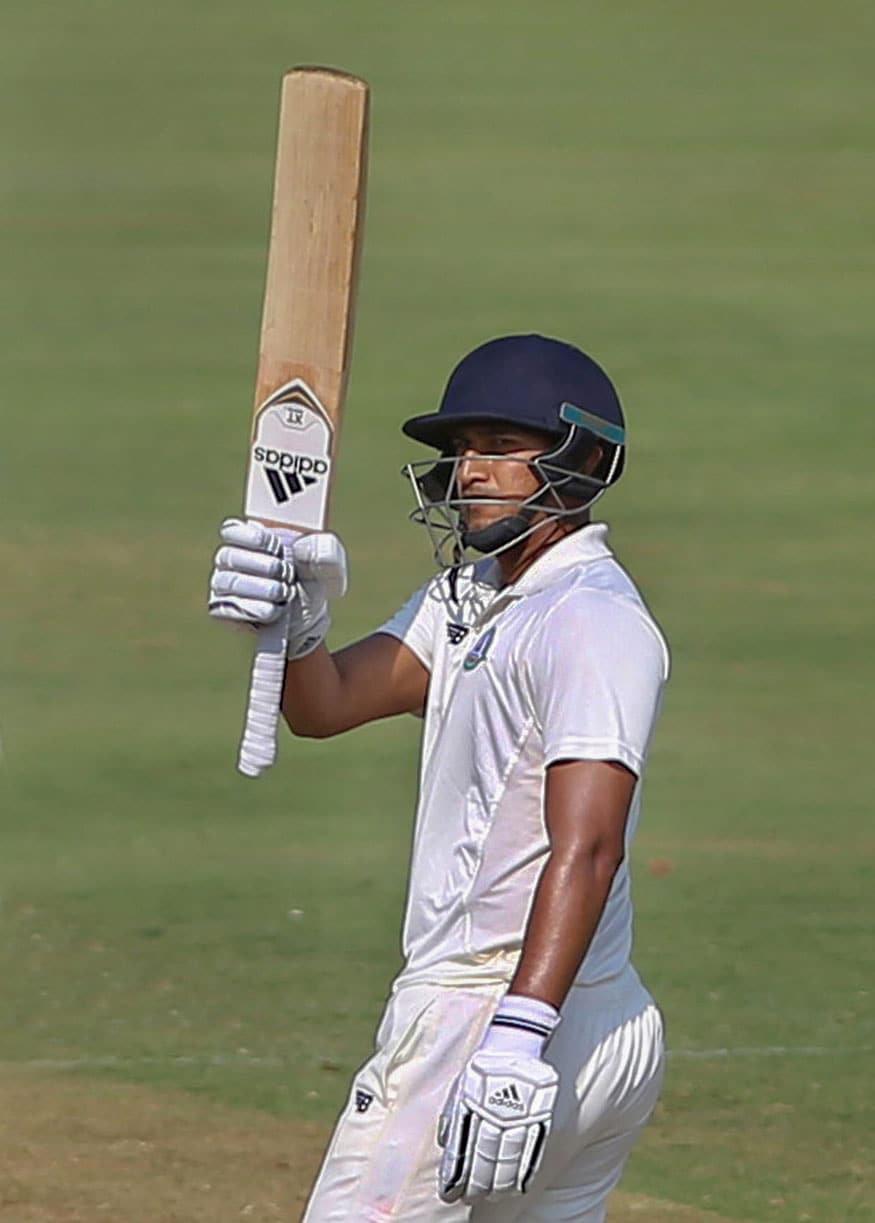 Vidarbha now seem to have a bunch of seniors and youngsters blending perfectly. Talk us about the players who have made the two wins possible.

Everyone's consistently been doing well. Wasim Bhai... we don't even have to discuss. He's been around for 20 years now, he sets a great example for each one of us. Akshay Wakhare, Ganesh Satish has been so consistent and he's such a hard-working guy.

The youngsters have risen each year. Mohit Kale, playing his first final, he scores 35 and 38 crucial runs. Akshay Karnewar, the all-rounder, got a crucial 73* in the first innings. These performances cannot be compared with those 150+ scores on a flat track. These are very crucial runs. I'm very happy for them that the youngsters are stepping up in every situation to help us. Even Akshay Wadkar, he got three hundreds in such crucial situations. There are many more - Lalit Yadav played the initial part of the tournament and unfortunately got injured. He did tremendously well when Rajneesh Gurbani was with the India A side and Umesh Yadav was with the Indian team. Hats off to him. I'm really sad he couldn't play the finals.

R Sanjay, unfortunately his season didn't start well but he came in the quarterfinal and got a big century. These youngsters are such quick learners. They're getting developed so quickly.

And what about yourself? You've scored 912 and 752 runs in the two seasons respectively, apart from leading the side to titles...

I very much believe in god. I'm a very religious guy - not fanatic but I'm very religious, very broad-minded. I think it's because of god that I've got rewards. I've been consistent for the last few years now, getting runs every year. I'm definitely expecting and hoping that I go on and play Test cricket for the country. That's the ultimate aim for me as a cricketer and batsman. That has been the aim for so many years since I started my career.

That's been my routine - work hard in the off-season, prepare for the Ranji Trophy, perform in the Ranji Trophy and then repeat it next year. This has been repeating for so many years. That's something I want to break now, playing Test cricket for India is what I want. It's my ultimate aim, so that I can change my status!

First Published: February 9, 2019, 7:07 AM IST