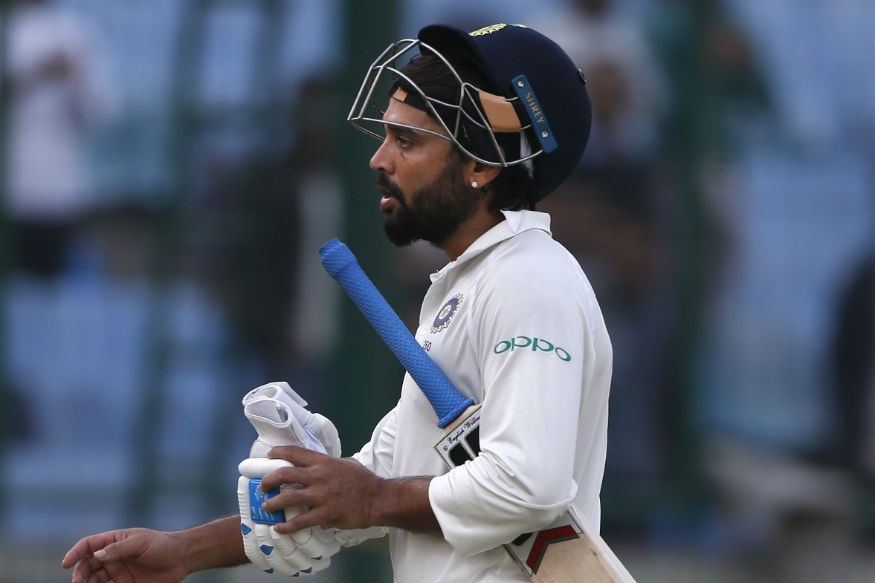 M Vijay started 2018 as India's No. 1 Test opener, most assured and reliable especially overseas, where he has a stellar record. Six Test matches and 233 runs later, he is out of favour, his fate seemingly sealed after his first pair in Test cricket, at Lord's in August.

At the turn of the year, Karun Nair was wondering where his career was headed. India's only Test triple-centurion apart from Virender Sehwag, he was desperate for the recall that, eventually, came against Afghanistan in June. He then travelled to England but, after six Tests warming the bench, has been deemed superfluous to the national side. He is still wondering where his career is headed.

In the last week, Vijay and Nair have been in the news not for their exploits with their willows, but for forthright comments that haven't gone down well with the men who matter. Both have revealed that there was no communication from the national selectors on the '"whys" and the "whats" leading up to their non-inclusion. Both have been publicly rebuffed by MSK Prasad, the chairman of the national selection panel, who is insistent that Devang Gandhi, one of the five wise men, spoke separately to the batting duo in England.

Nair is 26, with the promise of a long run ahead of him. He has led teams at various levels, including India A on their recent tour of England and a Board President's XI against the visiting Windies last week. Despite the lingering cold shoulder, his name is bound to come up for discussion every time the selectors meet to pick Indian sides. Is he daft enough to mouth untruths in delicate matters?

Vijay is 34, a battle-scarred veteran of 59 Tests who has just completed a decade at the highest level. Despite KL Rahul's presence and Prithvi Shaw's iridescence, it is unlikely that the doors to his Test selection have been permanently been slammed shut. Is he the silly sort who will jeopardise his chances by being less than honest?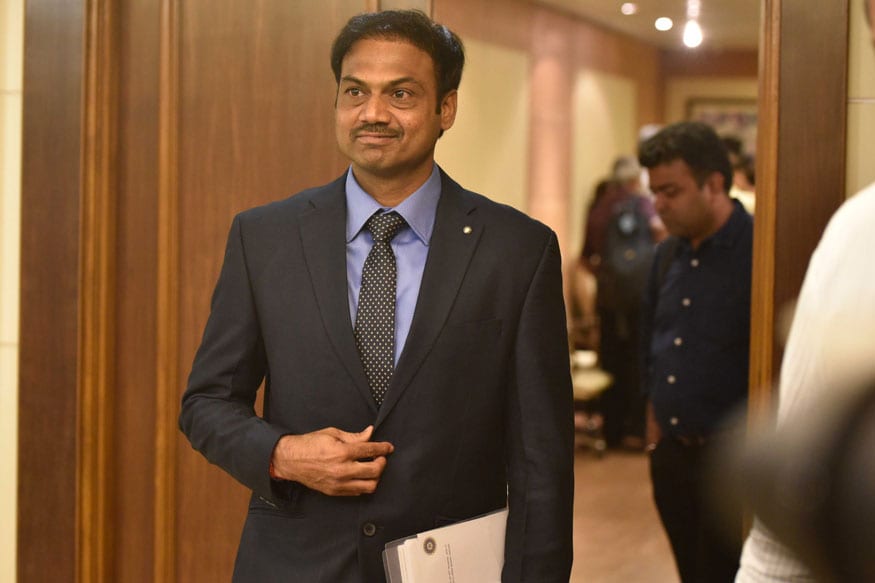 Prasad, a former India wicketkeeper who has claimed more than once that his panel hasn't been intimidated by the stature of Virat Kohli, and Anil Kumble or Ravi Shastri, is a big advocate of keeping the lines of communication open.

"Being a student of management -- I have done my Masters in Management – and with my experience I had as a director (of cricket at the Andhra Cricket Association) also, the one thing I am very aware of is that it is very important to have extremely clear channels of communication," he had told this writer in Colombo last year. "All the misunderstandings happen just because of the lack of proper communication. Our selection committee is talking to people and getting them ready, whether it is juniors or seniors. We give them hints so that they are prepared mentally. Communication is a key to the success of any organisation or process. Lack of communication is the cause of all misunderstandings and all problems."

Surely, he doesn't say one thing and do another? So, why this confusion?

Channels of communication have always been riddled with static and disturbance when it comes to Indian cricket. Even captains have not been spared. S Venkataraghavan came to know of his axing as skipper following the 1979 tour of England when the captain of their Air India aircraft congratulated Sunil Gavaskar, mid-air, on his elevation over the public address system. When VVS Laxman was dropped from the 2003 World Cup squad, he came to know of it through a phone call from his uncle in Hyderabad even though he was on tour with the national side in New Zealand. Many players have been informed of their exclusion by the media, some even by travel agents seeking clarity on which flight the axed cricketer wants to take home.

It is precisely confusion of this nature that Prasad had promised to clean up. But on the evidence of the last week, no matter which of the parties one is inclined to believe, it is obvious that the cleaning-up process is far from the finished product. Clearly, for two players at different stages of their career and the cricketing spectrum to air similar views on the same subject within a couple of days of each other is an extraordinary indictment of a system that prides itself on being inclusive, but might actually not be so. Also, it is debatable if 'Go back to domestic cricket and keep scoring runs, you continue to remain on our radar' is tantamount to encouragement, or communication.




Is there a trust deficit between the selectors and some of the players? If that is the case, it is an alarming and unwelcome development because it is impossible to perform to one's potential when looking over the shoulder. And if that isn't the case, what motive would Vijay and Nair have, except to shoot themselves in the foot, by calling out the lack of inputs from the decision-making authorities?

It's interesting that Prasad has chosen to take issue with Vijay and Nair when, some 11 months back, Ashish Nehra had brazenly called the chairman's bluff. While announcing the team for the home Twenty20 Internationals against New Zealand last November, Prasad had said the selectors had communicated 'to the player and the team management that we are only looking at him till the end of the New Zealand series'.

Nehra retired after the first game of the three-match series, at his beloved Feroze Shah Kotla in New Delhi, then dismissed Prasad's remarks by saying, "I never had any discussion with the selection committee about my plans. When I started playing cricket, I didn't take any selector's permission. When I am leaving, I am not leaving with their permission."

Prasad must have had his reasons for keeping mum despite his integrity being openly challenged by a senior player, but his silence did little to embellish either his standing or his professed faith in the communication mechanism.

While communication is a two-way street, the onus in these circumstances is clearly on the men who have control over the future of other men. One of the primary reasons for the insistence of the presence of former players in selection committees is that these individuals will function with empathy and understanding, having found themselves on the other side of the fence not so long ago. The selection panel's job doesn't begin with watching sundry matches and end with picking squads.

Man-management, especially of the fragile, is as vitally significant as selecting the right personnel. Some might need a little hand-holding, others tough love. But all of them have a right to know where they stand, that is non-negotiable.

First Published: October 6, 2018, 10:24 AM IST