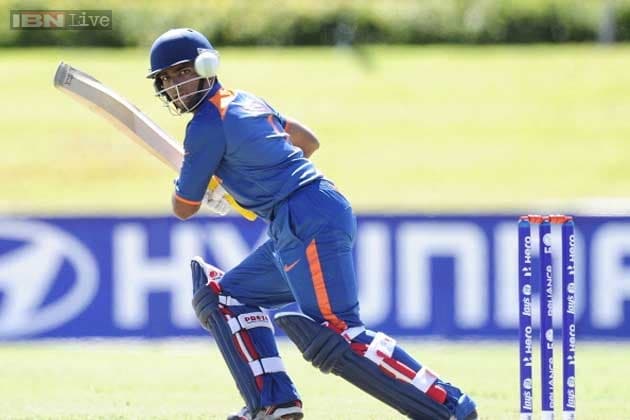 New Delhi: Maharashtra batsman Vijay Zol will not be available for his state side in the Ranji Trophy final match due to Under-19 World Cup preparatory camp in Bangalore.
The final preparatory camp of India U-19 squad has started at the National Cricket Academy on Tuesday.
Maharashtra coach Surendra Bhave said it was unfortunate for the 19-year-old left-hander to miss out on an opportunity to play the Ranji final, that too in his debut first-class season.
"I would say competing in Ranji Trophy final is much better than going through monotonous drills in the nets, but we can't do much about it," Bhave said.
"The team as a whole won't suffer much since we have a ready replacement for him," he was quoted as saying by ESPNcricinfo.
The Maharashtra Cricket Association had sought BCCI's permission for releasing Zol for the semi-final. But with Maharashtra beating Bengal within three days, Zol reported at the NCA on the opening day of the camp.
Ratnakar Shetty, BCCI's general manager cricket operations, said there was no question of releasing Zol as the association had been told that he would only be allowed to play the semi-final.
Maharashtra will take on Karnataka in Ranji Trophy final starting in Hyderabad on January 29.