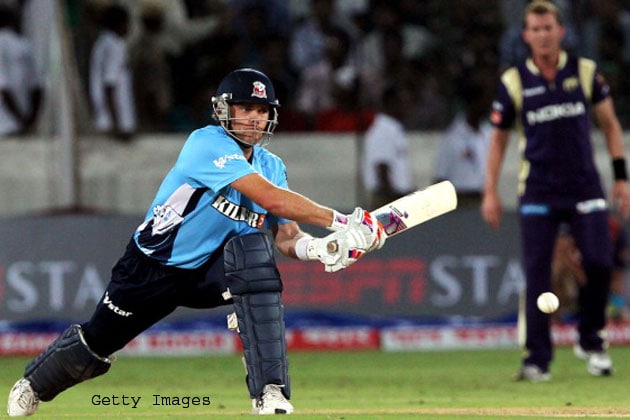 Cape Town: Auckland Aces opener Lou Vincent said the win over Kolkata Knight Riders in a Champions League Twenty20 match here was long-awaited sweet revenge for his side after the IPL team had shunted it out of the event's last edition with narrow victory. Auckland beat KKR by seven wickets last night to extract revenge for the two-run loss in the 2011 CLT20 qualifiers that set the Kiwi team packing.
"We had unfinished business from last year when we lost to them. We got one against them and did our job today," Vincent said after his side came out trumps with 14 balls to spare with a commanding performance. "I'm impressed with the guys' performance," said Vincent.
Auckland arrived in South Africa on September 22 to train and get acclimatised and Vincent felt it helped the team. "We've come from winter back home and it required adapting to the conditions here before the tournament started," Vincent said.
"We were very well looked after by the HPC (High Performance Centre) in Pretoria. You can't get better facilities to prepare for such a big tournament." Vincent said getting used to the conditions is easier in South Africa.
"It does swing and seam around a bit in New Zealand as it does here in South Africa and that made the acclimatising easier for us," he said. Talking of his own form with the bat, Vincent said, "I'm getting the team off to a good start but hope to do better in the coming games by playing right through the innings."
"Had I batted 20 overs, I'd have scored 200, wouldn't I?" quipped the player who made a 12-ball 30.