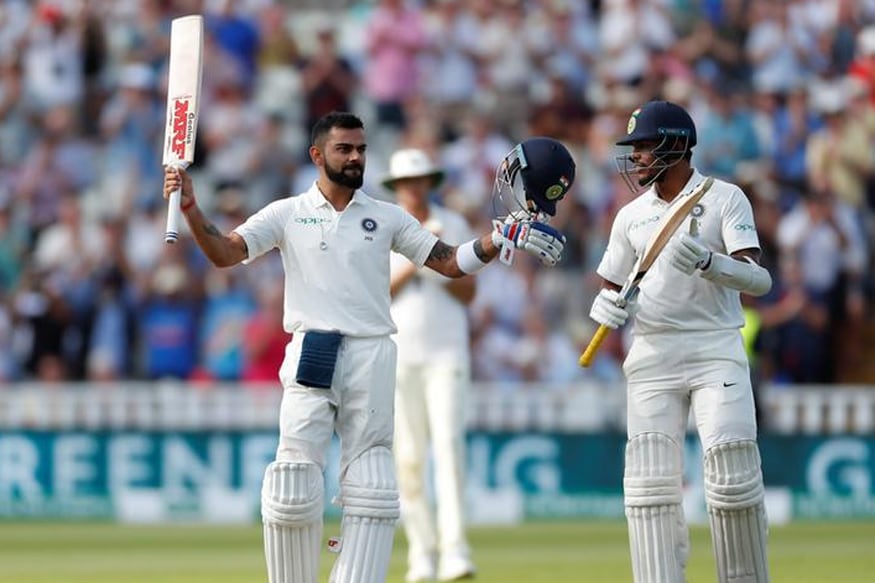 New Delhi: While refusing to divulge specifics on their practice routines ahead of the series in England, Virat Kohli's childhood coach Rajkumar Sharma described his ward's effort on Day two at Edgbaston as "one of his best innings." Sharma, who has mentored and trained Kohli since his initiation into the game, told CricketNext that he was particularly pleased to watch how well Kohli "countered the pressure" brought on by the English bowlers on his way to making his first triple figure score in the country.
"I am extremely pleased," a beaming Sharma told CricketNext. "One of the best innings I have seen him play. Scoring hundreds isn't something new, but to counter the pressure put by the English bowlers and to show the determination that he did brought a smile to my face. I have been hearing a lot about how this was the biggest test that awaited Kohli. I am happy that he silenced them with the bat. But something that one needs to realise is that he has been scoring consistently in the last four years. You cannot forget that.
"If you saw the innings yesterday, you would have seen how he was constantly stealing singles, converting singles into doubles. In an innings that lasted 225 balls, you can only do that when you are supremely fit. The point that needs to be noted is that Kohli spends as much time working on his cricketing skills as he does on improving his fitness."
Rajkumar Sharma with Virat Kohli. (Facebook)
In 58 innings as captain, Kohli had scored 14 centuries going into the first Test. However, ever since India landed on English soil for the limited-overs and Test series, there has been plenty of talk about his wretched run in the 2014 series. Sharma, who has been known to work closely with Kohli ahead of every series, said that the doubters have been silenced once and for all after that performance. Though when asked what exactly Kohli worked on to ensure he had the best preparation for the challenge, Sharma kept his cards close to his chest.
"We can't get into details, but I have always told him that he should just go out and enjoy himself in the middle," he said. "He doesn't really need to prove a point. What he needs to do is play to his strength and that is exactly what he did yesterday. The fact that he didn't take pressure and was enjoying himself in the middle was evident in the way he batted when the English bowlers were bowling a probing line and length.
"You have to give credit where due. They were all bowling well and the conditions suited them. I was really impressed by Curran and then Stokes. Stokes looked to be in great rhythm and was constantly asking questions. I was happy to see how Kohli was ready to wait for the bad balls and punish them."