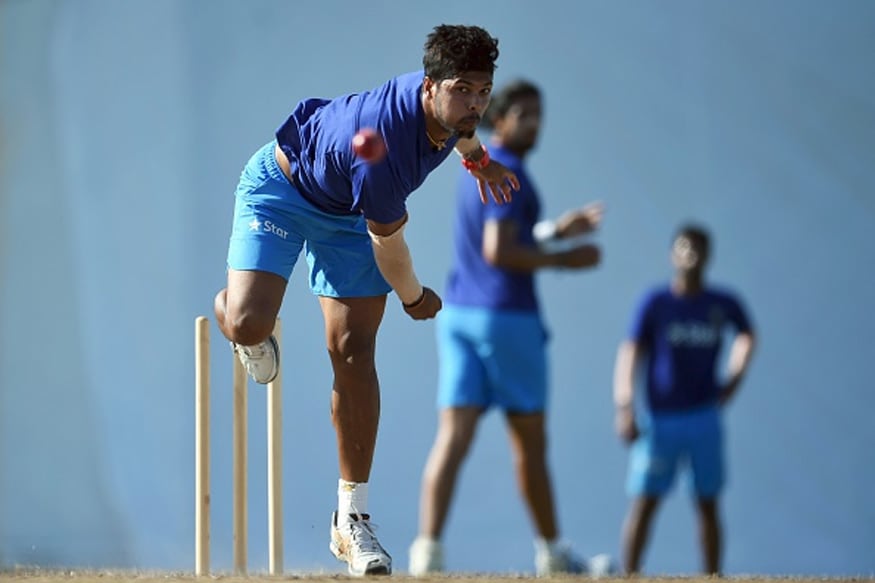 New Delhi: India skipper Virat Kohli's love for raw pace is well documented. Kohli has often spoken about how genuine pace can help get a wicket even on the flattest of wickets. And ever since taking over as skipper, Kohli has backed bowlers who can hit the 140km/hr mark, a stark contrast to former skipper MS Dhoni who liked military medium pacers who could bowl a consistent line.
And going into the first training session ahead of the one-off Test against Bangladesh in Hyderabad on Monday, Kohli along with chief coach Anil Kumble introduced the Speed Shotgun at the Rajiv Gandhi International Stadium in Uppal.
The Speed Shotgun is a machine which is aimed at the pitch from behind the stumps as a bowler runs in to bowl. The technology helps track the speed of the ball once it pitches on the wicket.
Speaking to CricketNext, a member in the team management confirmed the use of the technology. "Yes, it was used during training on Monday to assess the pace at which the Indian bowlers were bowling," he said.
Members of the support staff were seen standing behind the nets with the machine aimed at the pitch as the bowlers ran in to bowl.
Interestingly, Kumble used it against the spin bowlers as well because the speed and trajectory becomes an integral part when spinners bowl on turning tracks.
Meanwhile, skipper Kohli was busy training against the short-pitched delivery. He took to the nets with the bowlers being instructed to bowl a specific length so that the batsman is forced to either hook, pull or cut the delivery.
Kohli did have trouble against the New Zealand and England teams when the bowlers looked to surprise him with the odd short ball. While Kohli was in terrific form, he did find the going tough when the likes of Neil Wagner (New Zealand) and Ben Stokes (England) looked to surprise him with the short ball.
The move seems to be aimed more towards preparing for the upcoming four-match Test series against Australia.
While the Bangladesh team doesn't boast of out-and-out fast bowlers, Australia will have the likes of Mitchell Starc and Josh Hazlewood who will look to use pace as a surprise weapon to dismiss Kohli and the rest of the Indian batsmen.
@media only screen and (max-width:740px) {
.quote-box{font-size:18px; line-height:30px; color:#505050; margin-top:30px; padding:22px 20px 20px 70px; position:relative; font-style:italic; font-weight:bold}
.special-text{font-size:24px; line-height:32px; color:#505050; margin:20px 40px 20px 20px; border-left:8px solid #ee1b24; padding:10px 10px 10px 15px; font-style:italic; font-weight:bold}
.quote-box img{width:60px; left:6px}
.quote-box .quote-nam{font-size:16px; color:#5f5f5f; padding-top:30px; text-align:right; font-weight:normal}
.quote-box .quote-nam span{font-weight:bold; color:#ee1b24}
}