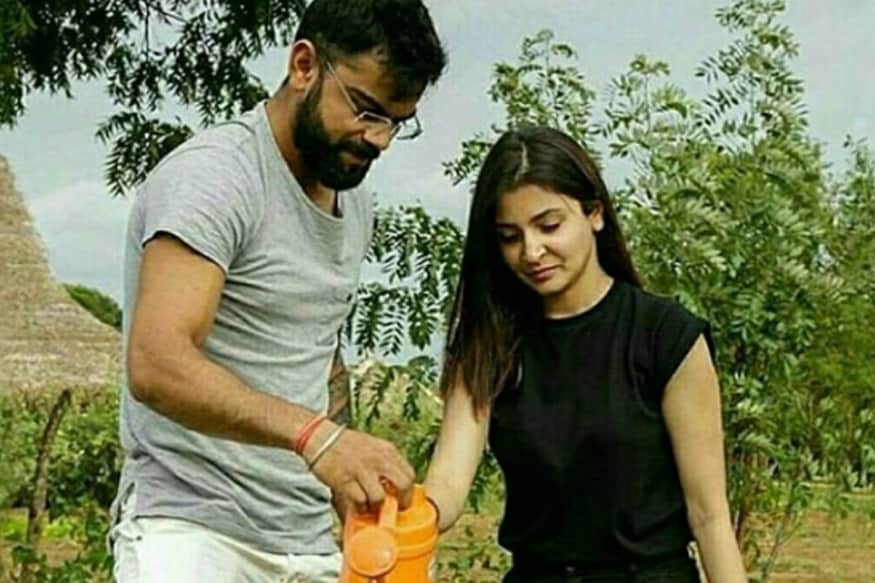 India captain Virat Kohli and actress Anushka Sharma went on a rather green date in Sri Lanka.

The two were seen together planting some saplings, and also were clicked with a few friends in Dambulla.

Kohli and Anushka were earlier also spotted together in New York where they were seen enjoying a much-needed break.

Anushka is known to accompany Kohli on tours, and the two were also spotted with coach Ravi Shastri along with a few Indian fans.

Kohli's fan club shared some photos of the two stars helping out in planting saplings.




Kohli will be busy preparing the team for the first ODI against Sri Lanka after a comfortable Test series victory.

India skipper Virat Kohli has issued a warning to his troops ahead of the first ODI against Sri Lanka on Sunday by saying that no one is guaranteed of a place in the squad as there are multiple players vying for limited spots in the playing XI.

Kohli mentioned that India's bench strength is very good which augurs well for the team in the long run. But the skipper also said that the players have to be on their toes all the time as the competition for a place is getting fiercer day-by-day.

Pointing towards the curious case of Ajinkya Rahane, Kohli said that the right-handed opener knows that he is behind Shikhar Dhawan and Rohit Sharma in the pecking order but he remains India's third choice opener in limited overs format.

First Published: August 20, 2017, 12:39 PM IST