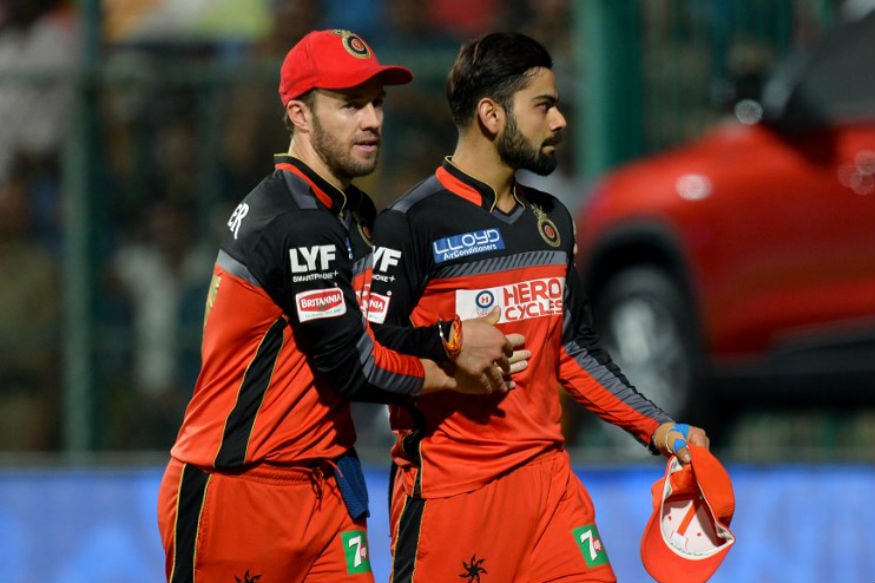 New Delhi: He might be supremely strict when it comes to his fitness routine and diet, but even Virat Kohli couldn't stop himself from enjoying some delicious Mughlai food at Mohammed Siraj's house in Hyderabad as Royal Challengers Bangalore are in the city to play SRH at the Rajiv Gandhi International Stadium on Monday. The team members had a fun time at Siraj's house as they enjoyed authentic Hyderabadi cuisine like the biriyani.
A fan posted a video of the same on Instagram as the players are seen digging into some delicious food. The post reads: "@virat.kohli and other RCB mates having dinner at @mohammedsirajofficial 's house 😍
@royalchallengersbangalore #matchday #exclusive #ipl #ipl2018 #ipl2018 #ipl11 #trending"
Kohli and his boys have their backs against the wall as they go into the game against Sunrisers Hyderabad. SRH and RCB come into the match on the back of contrasting fortunes. While SRH look to confirm a spot in the qualifiers, RCB need a win just to keep their hopes alive in the tournament.
Sunrisers Hyderabad are currently top of the table with 14 points and a win against Royal Challengers Bangalore will take them to 16 points virtually solidifying their place in the playoffs. RCB have won 3 out of their nine matches and are languishing in sixth place with 6 points.
A win in all their remaining matches will take them to 16 points which might still put them in contention for the playoffs. SRH have matches remaining against RCB, Delhi Daredevils, Chennai Super Kings, RCB again and Kolkata Knight Riders. For RCB, they have games against SRH on Monday night, Delhi Daredevils, Kings XI Punjab, SRH again in Bengaluru and Rajasthan Royals.
SRH face the current top 4 twice in their matches while RCB face the current top 4 thrice in their remaining matches. If we look at the current form of these two teams, SRH have lost 1 of their 5 home matches this season. RCB have lost all their away matches this season (3 out of 3).
RCB have a dismal record while playing SRH at Hyderabad. They have managed to win just 1 out of the previous 5 matches between the two sides in Hyderabad. SRH's home record has been outstanding to say the least in the IPL. Out of the 35 matches they have played in Hyderabad they have won 25 out of those. (Includes the Super Over win against RCB in IPL 2015)