New Delhi: Even as the race begins to find India's next chief coach, former India coach Madan Lal has slammed the 'superstar' culture in Indian cricket. With Anil Kumble making it clear in his statement that it was skipper Virat Kohli's reservations with his style of working that saw the coach step down, Lal feels that Indian cricketers have attitude issues and need people like batting coach Sanjay Bangar to soothe their egos.
Speaking to Cricketnext, Lal said that the way Kumble was treated was completely uncalled for and he too had faced issues with managing his players as coach of the national team.
"These boys want 'yes men' around them. The likes of Bangar suit the bill for them as they are happy getting their egos boosted. Anybody who stands in their way and shows them the mirror or questions them back must go. This has always been the trend and happened even when I was coach (1996-97). I had a 45 per cent win record, but even then, I had to leave. The reason was that I was passionate about just winning and wasn't an expert when it came to man-management. Coaching the Indian team is as much about managing the egos as it is about getting results.
"The sole reason why the foreign coaches succeeded was because they were happy to stay in the background and not question the authority of the senior players. Be it John Wright, Gary Kirsten or Duncan Fletcher. They were all successful and had long stints because they didn't want to pose questions or challenge the big boys. The moment one of them did question, we saw what happened to him (hints at Greg Chappell). There is immense pressure when you are coaching such strong personalities and it is never easy," he said.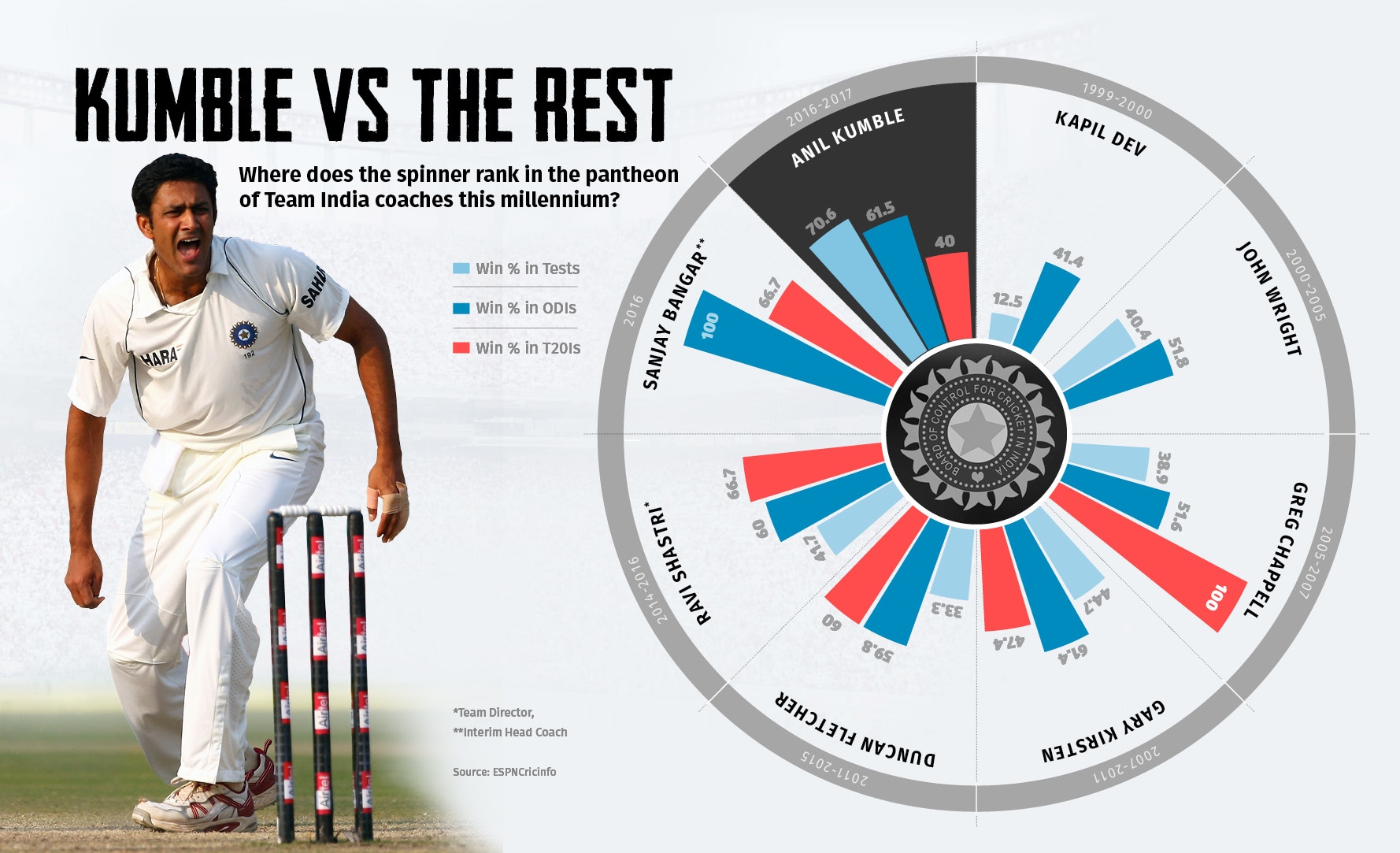 Asked if the Kohli-Kumble fallout could have been avoided, Lal did not mince his words: "But this is the trend in Indian cricket. The players are the bosses. It has happened over the years and continues to happen. The captain decides everything and it isn't like Australian or English cricket wherein the players and coaches are on the same pedestal and there is no 'superstar' culture. In India, if you have rubbed the captain the wrong way, you are as good as finished. While it is still not clearly known why and how the Kohli-Kumble relation went downhill, Kumble deserved better treatment."
Lal went on to add that issues are bound to be there when two different individuals come together, but the team's cause should have been given priority.
"Difference in opinion is nothing new. But then, the team should be priority. Look at the results that the Indian team achieved under Kumble and even then if he has to go, that is shameful to say the least. The BCCI did try its best and that was evident through the efforts of the Cricket Advisory Committee — comprising of Sachin Tendulkar, Sourav Ganguly and VVS Laxman — but in the end, it was Kohli's ego that won the battle. But it will be interesting to see how Kohli gells with the next coach as there is no guarantee that he will toe Kohli's line," he signed off.