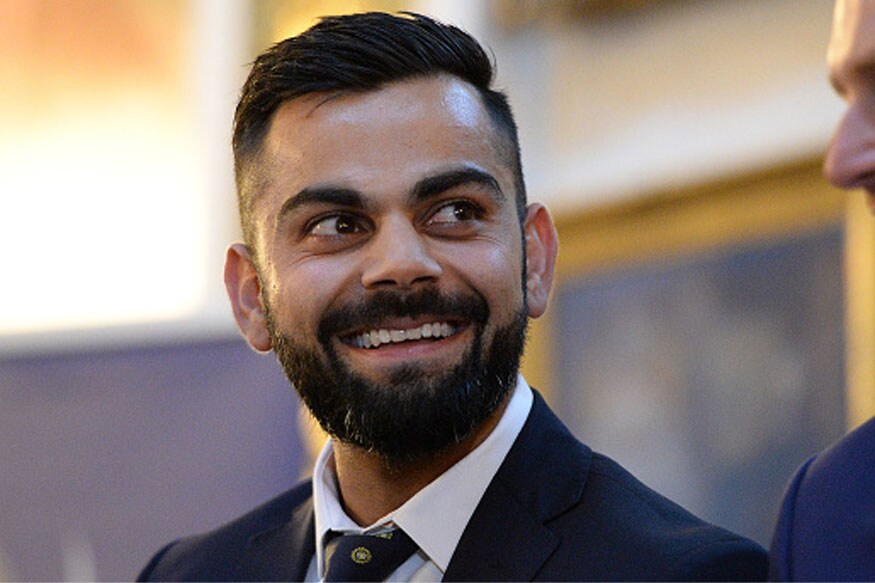 New Delhi: Indian cricket team captain Virat Kohli is not only scoring runs on the field but is also grabbing huge endorsement deals off it too.
A report in Economic Times sates that the talismanic Indian top-order maestro has now renewed his bat sponsorship with MRF for eight years for a whopping amount of more than 100 crore Rupees.
A few months back the 28-year-old had penned a 110-crore endorsement deal with sports lifestyle brand Puma.
Though Bunty Sajdeh, CEO of Cornerstone Sport and Entertainment, the company that manages Kohli's endorsements didn't confirm the amount to the paper but said that the player has indeed signed a contract for the extension.
"We have renewed the bat sponsorship deal with MRF for eight years. MRF was keen on having Kohli for a long term," Sajdeh was quoted as saying by Economic Times. "Today, brands are seeing value in securing long-term deals. We also want to show loyalty and commitment to them."
"And Kohli has got a great rapport with MRF and the money is phenomenal," he added.
The tyre manufacturing company has sponsored cricketing legends like Sachin Tendulkar and Brian Lara before and are presently locked in deals with the likes of Kohli and South Africa's AB De Villiers.
Kohli is very choosy about the brands he endorses. A few days back he chose not to renew his contract with PepsiCo saying that he will only endorse products that he consumes or can relate to.
"If I myself won't consume such things, I won't urge others to consume it, just because I am getting money out of it," said Kohli in an interview with CNN-IBN. "When I started my fitness turnaround, it was more of a lifestyle thing initially. If something goes away from that, I would not want to be a part of that or be promoting that."
Kohli is presently plying his trade for team India in the Champions Trophy where he has notched scores of 76 not out and 81 not out.