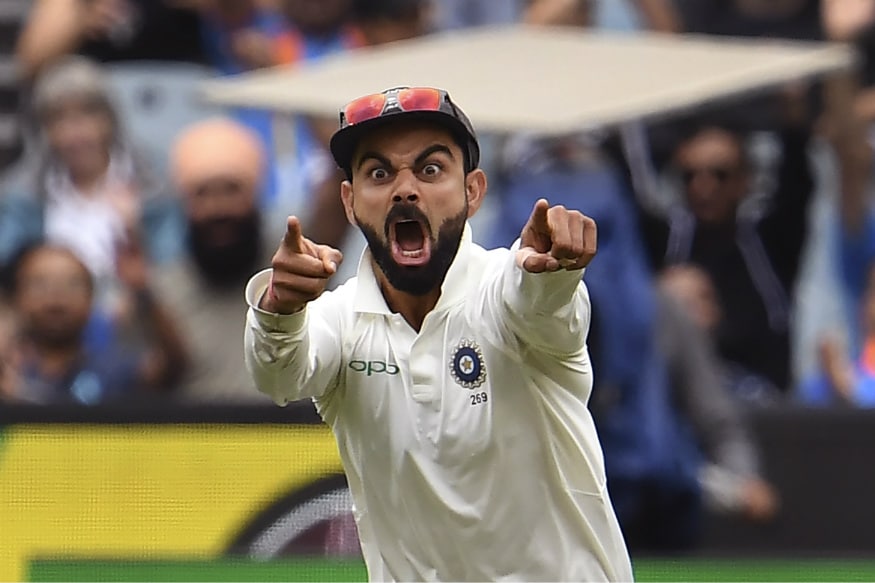 Virat Kohli has overtaken MS Dhoni to become the most successful Indian Test skipper ever.
With the victory over West Indies, Kohli now has 28 victories in 48 matches while Dhoni recorded 27 wins in 60 Test matches.
Sourav Ganguly and Mohammad Azharuddin are the other successful Indian skippers on the list with 21 and 14 wins respectively.
Kohli credited his team for his record, saying 'captaincy is just a C in front of your name'.
"It's a by-product of the quality team we have here (becoming the most successful Indian captain). If we didn't have the bowlers we have, these results wouldn't have been possible," he said after the second Test.
"If you see these guys running in - Shami's spell today, Bumrah after having a small niggle, Ishant bowling his heart out, Jadeja bowling a long spell. Captaincy is just a C in front of your name. It's the collective effort that matters."
Kohli is also India's most successful captain in overseas Tests. He has led India to 13 wins away from home, apart from five draws. India have lost nine overseas Tests under Kohli.
Kohli is the only Indian captain to win a Test series in Australia. He achieved the feat earlier this year, leading India to a 2-1 win down under.
Under Kohli, India have also won a Test each in England and South Africa, apart from four in West Indies and five in Sri Lanka. The remaining 15 Test wins have come at home.
Kohli had taken over from Dhoni as permanent Test captain after the Melbourne Test ended on December 30, 2014. India are currently the No. 1 ranked side in the ICC Test rankings. Kohli is also the top ranked batsman in the ratings for Test batsmen, clearly showing that his batting has gone another level since taking over captaincy.
Graeme Smith remains the most successful captain in the world with 53 Test wins while Ricky Ponting has 48 Test wins.
India produced a top-notch bowling performance in a clinical 257-run demolition of the West Indies in the second Test as a 2-0 series victory put them on top of ICC World Test Championship points table
Chasing a near-impossible target of 468, West Indies batting once again failed to show stomach for a good fight as they caved in for 210 in 59.5 overs, well inside the fourth day.
It was one of the most satisfying tours for skipper Virat Kohli as his team had clean sweep in two formats (3-0 in T20Is and 2-0 in Tests) while poor weather robbed them in another format (2-0 in 3-match ODI series).