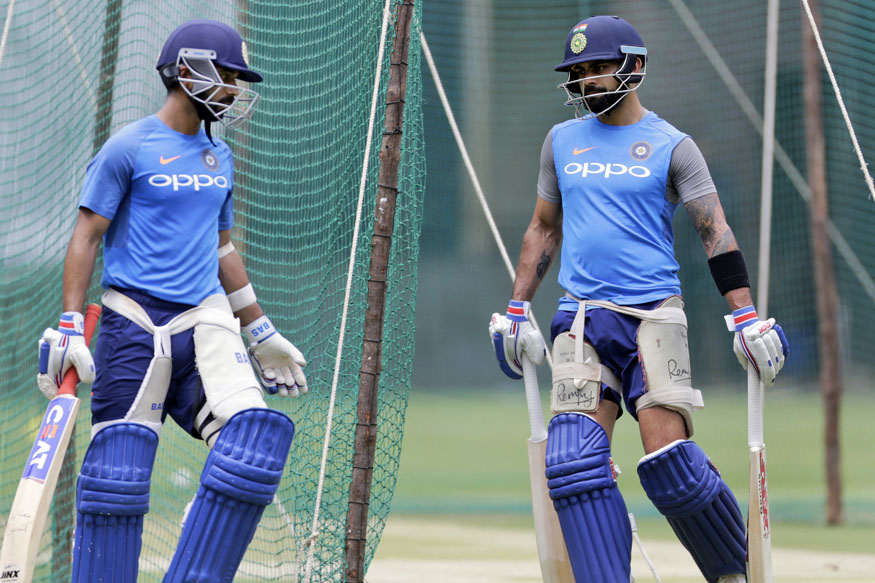 Bengaluru: India were forced to cut short their training session, while Australia cancelled it altogether as light rain kept the Chinnaswamy ground under covers here on Wednesday.
The Indian team had got just about two hours at the nets in the afternoon before rain forced an early wrap. Soon after arriving at the stadium, the Indian team did some warm-up exercises and started their training session with captain Virat Kohli, Rohit Sharma, Manish Pandey and Yuzvendra Chahal, going through their batting routines.
The Australian team had arrived in the morning but skipped training.
There is a chance of rain disrupting tomorrow's match as inclement weather has been predicted for the city in the next two days.
The curators are working to keep the pitch dry and the stadium boasts of a good drainage system as well. Weather has disrupted proceedings through the ongoing series, which India lead 3-0.