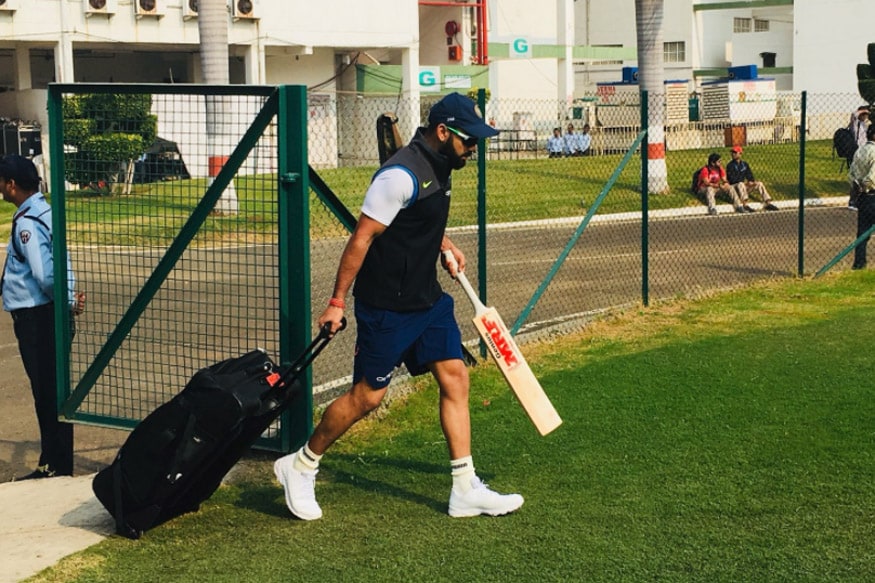 New Delhi: Led by captain Virat Kohli, the Indian cricket team sweat it out at the nets ahead of the crucial second Test against Sri Lanka at the Vidarbha Cricket Association Stadium in Nagpur, starting Friday.

The hosts came agonisingly close to going 1-0 up in the series but bad light ruined their chances to do so on the final day of the rain-marred first Test at the Eden Gardens. The three-match series is currently level at 0-0, with the second and third Tests scheduled to be played in Nagpur and New Delhi respectively.

Skipper Kohli, Ishant Sharma and Rohit Sharma were pictured going through the paces one day ahead of the contest at the venue in Nagpur. While opener Murali Vijay sweat it out at the nets, practicing his trademark drives.

The official handle of the BCCI uploaded the pictures of the same online and their post read: "#TeamIndia is here at Nagpur for a training session ahead of the 2nd Test against Sri Lanka #INDvSL"


#TeamIndia is here at Nagpur for a training session ahead of the 2nd Test against Sri Lanka #INDvSL pic.twitter.com/A7vjrVf9Qv

— BCCI (@BCCI) November 23, 2017
Batsman @mvj888 prepping up in the nets session ahead of the 2nd Test at Nagpur #INDvSL pic.twitter.com/uOPmYF7HLf

— BCCI (@BCCI) November 22, 2017



Earlier, star of the first Test, Bhuvneshwar Kumar, along with teammate Shikhar Dhawan had been released from the team for the second Test. The duo had put in a request to the selectors regarding the same.

A statement released by BCCI read," Mr. Kumar will not take any further part in the ongoing Test series against Sri Lanka and the All-India Senior Selection Committee has named Vijay Shankar as his replacement. Mr. Dhawan is available for selection for the third Test."

In Dhawan's absence, Vijay is almost guaranteed of a spot in the playing XI for this clash. While as for Ishant Sharma, he is also in the reckoning for a place in the line-up following Bhuvneshwar's release. Ishant didn't feature in the first Test and was released to play for Delhi in the Ranji Trophy.



First Published: November 23, 2017, 12:00 PM IST