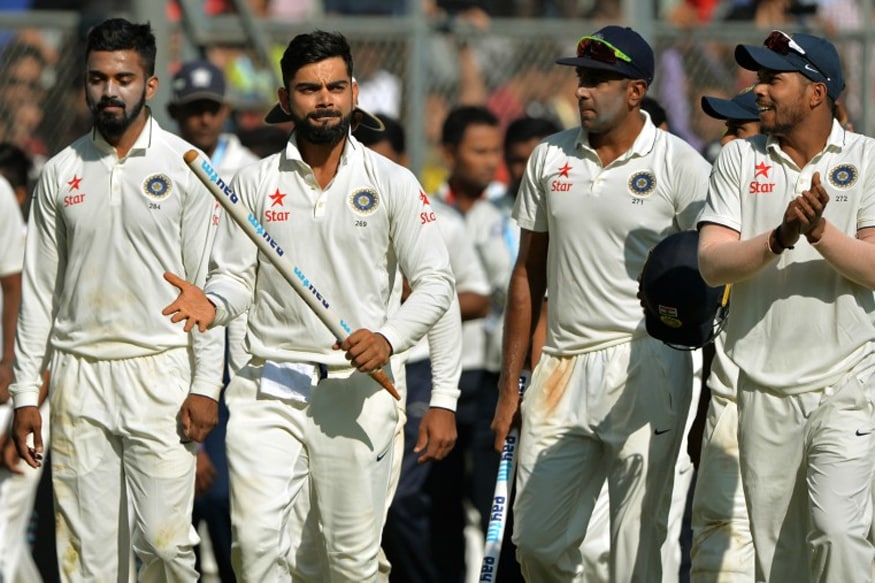 New Delhi: The Indian cricket team are in sight of a huge windfall if Virat Kohli and his troops manage to beat Steven Smith's Australia in the first Test of the four-match series in Pune.
The first Test is scheduled to start from February 23 and if India take a 1-0 lead, then the hosts will be awarded a $1 million by the International Cricket Council (ICC) for retaining the top spot in the ICC Test rankings.
The cut-off date for winning the cash prize is April 1 and India will continue to top the rankings till that date, if Kohli's men get off to the perfect start at the MCA stadium.
Earlier, the prize money for being the top ranked team was $500,000, but since 2014 the amount has been doubled by the world cricket body.
India became the number one ranked Test team in 2016 after beating New Zealand in the second Test at Kolkata and since then they have opened a huge gap at the top of the table.
Second placed Australia are 12 rating points behind India while South Africa and England are even far off.
However, if Australia manage to win three Tests and draw one in the forthcoming series, Steven Smith's men will dislodge India at the top of the pile. But looking at India hot streak at home recently — that saw the hosts beating New Zealand, England and Bangladesh convincingly — it will be an nearly impossible task for Australia to pull-off.
First Published: February 17, 2017, 4:56 PM IST