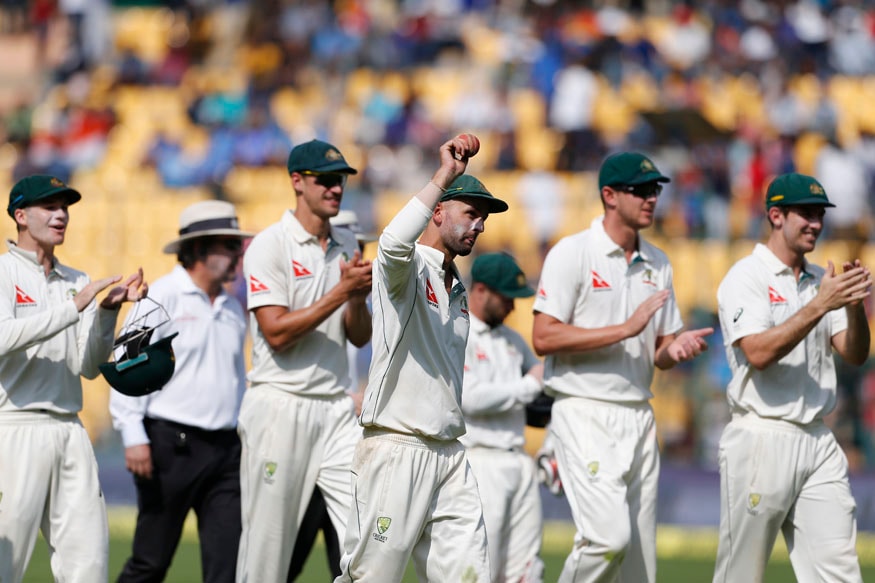 New Delhi: Australian off-spinner Nathan Lyon believes that the visitors have been able to get under the skin of their Indian counterparts and it is Virat Kohli's troops who are feeling the pressure ahead of the third Test in Ranchi.

The four-match series is locked at 1-1 after India overcame the Pune humiliation to thump Australia by 75 runs in the second Test in Bengaluru. Logic says that momentum will be on India's side but Lyon believes otherwise.

Also Read: Nathan Lyon Says Finger Injury Won't Stop Him From Playing Ranchi Test

"The pressure is right on India - there's no pressure on us. Everyone said we were going to lose 4-nil, they're no good. They're a young cricket team learning. But we believe we can beat the best teams anywhere in the world. We proved that in the first Test, we came close in the second Test," Lyon was quoted as saying by the Cricket Australia website.


India the only team under pressure, says @NathLyon421: https://t.co/1nq3Bkbtgd pic.twitter.com/js1scmFB67

— cricket.com.au (@CricketAus) March 13, 2017



After taking eight-wickets on the first day of the second Test, Lyon described Virat Kohli as a snake head. However, after levelling the series on the fourth day, Virat Kohli took a dig at Lyon for making such a remark.

When asked about his reaction to Kohli's statements, Lyon chose to be diplomatically correct.


"I'm not surprised about it. He's (Virat Kohli) one of the best batters in the world, but I don't find him intimidating. "I want to challenge myself against the best batters in the world and he's one of those," said Lyon.


Lyon also played down concerns regarding the pitch at the JSCA stadium in Ranchi — which will make it's Test debut on March 16 — saying it will be the same for both the teams.

"We'll just have to wait and see which one they play ... it's going to be the same for both sides. The last two pitches I've been able to get good bounce, sharp bounce and fast spin. "We believe we can beat the best teams anywhere in the world. We proved that in the first Test, we came close in the second Test," signed off Lyon.

First Published: March 13, 2017, 6:14 PM IST