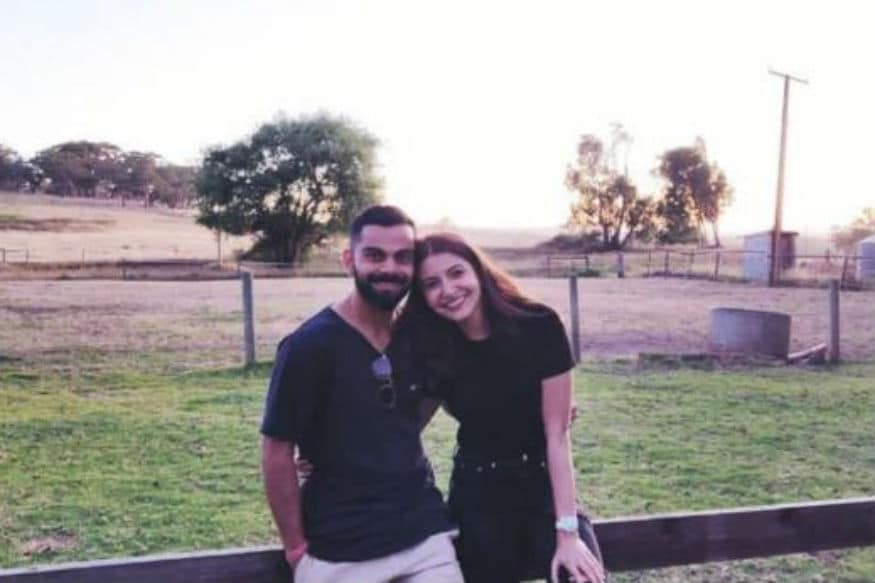 Indian skipper Virat Kohli is one of the most passionate cricketers of this era and is someone who doesn't shy away from showing his emotions on the field. The 30-year-old recently led India to their maiden Test and bilateral ODI series win in Australia.
Kohli breaks some record or the other in almost every series he plays, but when he decides to hang up his boots, the batting maestro said his biggest priority will be his family.
"Eight years down the line, priority would be family. Priority would be myself, Anushka and our family by then. Cricket would obviously be a part of my life always but I think family should be priority at all times because nothing is bigger than life. Cricket is a part of life, nothing should be bigger than life," Kohli said on his Mobile Application - Virat Kohli App.
"I know people take life too seriously and be like...'if you don't take cricket too seriously, then you're not committed enough'. I don't believe in all that. The larger picture always has to be life because whatever happens and may happen, you always come back home.
"So I think the priority will be family, should be family. Cricket will be a very special part of my life, but it's not the most important thing in life is the way I see it. I am blessed to be able to do it right now, it has to end one day. Eight years down the line, I think I will be totally focused on my family."
When Kohli was recently asked about his post-retirement plans, he had said that he will never pick up the bat again once he's done.
"As far as I am concerned, playing more cricket when I am done, I don't think I am in that zone at all, to be honest. I have played enough cricket in the last five years and look I can't comment on even the first thing I'm going to do when I retire because I don't feel like I am going to pick up the bat again; to be honest. I'd be spent," he said.
"The day I'd finish, I'd be totally spent and that's the reason I am going to stop playing cricket. So, I don't see myself coming back again and again. I think once I'm done, I'd be done and won't be seen around the scene."
Kohli and India's next assignment is in New Zealand where they will play five One-Day Internationals and three Twenty20 Internationals.