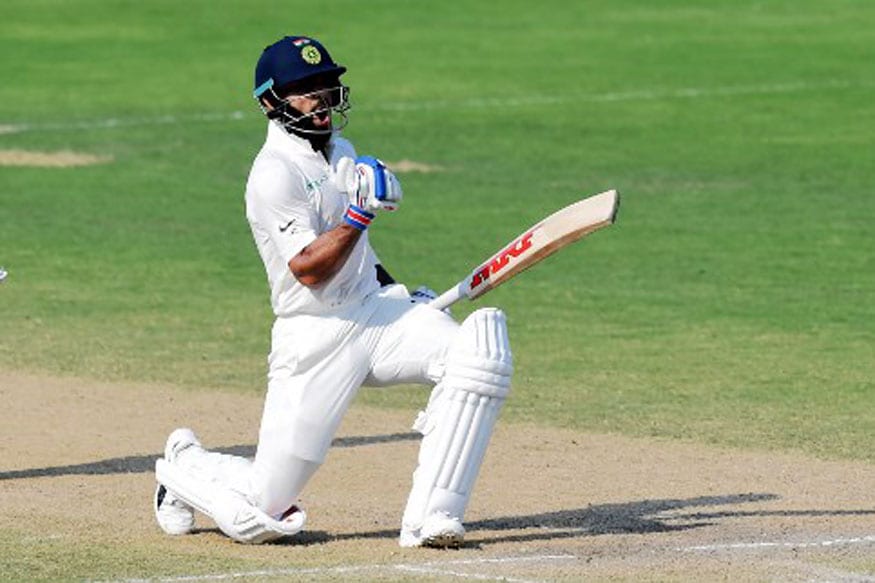 Virat Kohli has hit back in style after registering a duck in the first innings of the Kolkata Test against Sri Lanka by taking India to safety in the second innings, which saw the Indian captain score an unbeaten century (104*) before he took the decision to declare and give his bowlers a chance to bowl Sri Lanka out on the final day at the Eden Gardens.
Kohli's was a measured knock under pressure as the Sri Lankan bowlers chipped away at Indian wickets on the final morning. Kohli's landmark 18th ton also means that he is now equal with the legendary Sunil Gavaskar in terms of Test centuries scored by an Indian captain.
Both Kohli and Gavaskar have 11 Test centuries to their name as captain, which is the most for an Indian skipper. Mohammed Azharuddin is next on the list with 9 centuries, followed by Tendulkar who had 7.
MS Dhoni, Sourav Ganguly and MAK Patuadi had all scored 5 centuries in Test matches they had captained.
Most Test centuries as IND captain: -
1. Kohli/Gavaskar: 11
2. Azharuddin: 9
3. Tendulkar: 7
4. Dhoni/Ganguly/MAK Pataudi: 5
5. Dravid: 4
This was also Virat Kohli's first Test century at the hallowed turf of Eden Gardens in his 4th match at the venue.