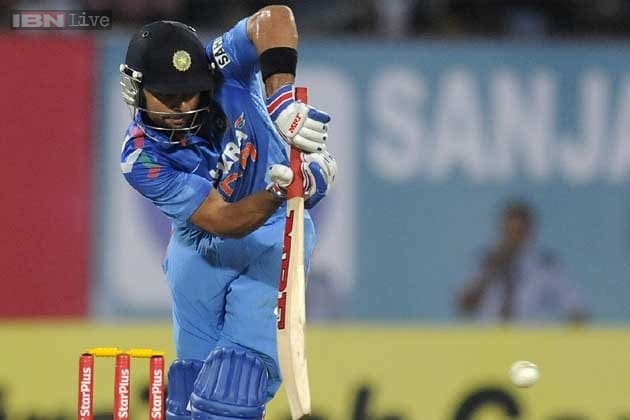 Kochi: Virat Kohli continues to scale new peaks, with his 86 in the first ODI against West Indies here on Thursday putting him level with batting legend Vivian Richards as quickest to 5000 ODI runs. Both have done it in 114 innings.
Kohli, needing 82 to enjoy the company of West Indies legend, came out attacking in India's chase of a modest 211 put on board by the visitors. He and Rohit Sharma added 130 runs for the second wicket to take the sting out of the Caribbean attack. India won the match easily in the end, reaching home in 35.2 overs to win by six wickets.
The quickest-to-5000-ODI-runs club, headed by Kohli and Richards, also includes two other West Indies legends Brian Lara and Gordon Greenidge. They are followed by South Africa's AB de Villiers.
Before Kohli, former India captain Sourav Ganguly was the fastest Indian to score 5000 ODI runs in 126 innings. He is No. 5 on that list now.
Fastest to 5000 ODI runs (in least number of innings)
Viv Richards - 114
Virat Kohli - 114
Brian Lara - 118
Gordon Greenidge - 121
AB de Villiers - 124
Sourav Ganguly - 126