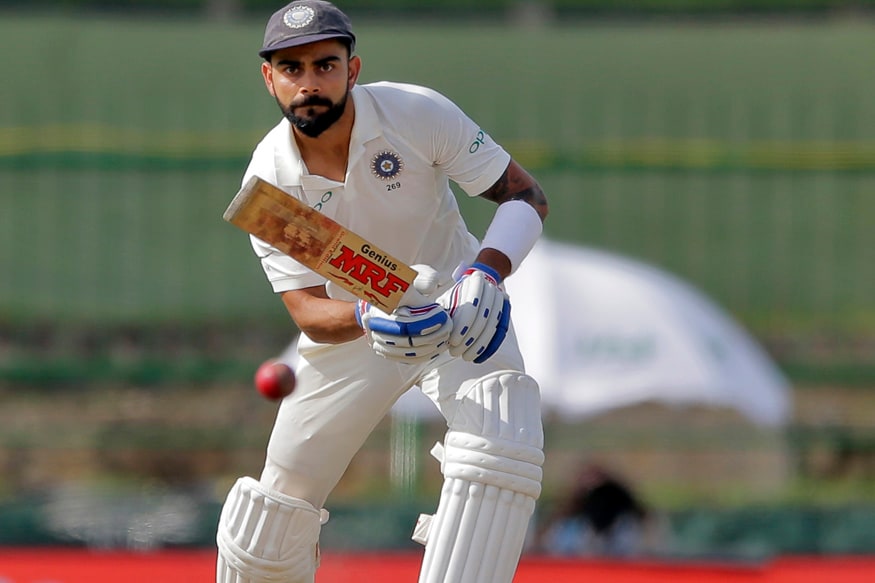 New Delhi: That Virat Kohli had talent was evident right from the time he led India to the title in the U-19 World Cup in 2008. But his rise from a brash youngster who was tagged a 'party animal' during his formative years to becoming the role model of every budding cricketer across the world is the stuff of legends.

The brash and arrogant youngster who used to be the heart of parties and loved his drink is now the epitome of discipline, dedication and determination. The new Kohli would rather spend time in the gym to work on his fitness than attend parties.



But there is more to Kohli than just the gym and his work ethics. He has found love in books and music.



Speaking to CricketNext, coach Rajkumar Sharma revealed that taking to books and music has helped the India skipper mature. The coach goes on to add that the new habit helps him keep calm and switch off when he is off the field.

"Kohli doesn't go out too often these days and the time he gets off the field, he likes to either workout in the gym or read books and listen to music. He has taken to books like a fish to water and is an avid reader. He likes reading autobiographies. I wouldn't like to take any name in particular, but it is no just restricted to autobiographies of sportspersons. He also likes to read about people who have inspiring life stories. I think this habit has brought calmness into his approach and no doubt he has matured as a person.


Photo Credit: Rajkumar Sharma/Facebook

"The same goes with music. He likes to listen to music whenever he gets time. I think it is important to switch off when you are off the field and these habits have definitely helped him. You need to switch off for a while when you are off the field and these habits definitely helps him do that," he said.




Kohli recently spoke about not having too many friends and not socialising too much and Rajkumar feels that it has to do with maturity again as the batsman has understood the need to not get carried away.

"It is indeed true. He has understood who his friends are and who just want to be a part of the fame that comes with being in Kohli's close circle. It is important that after a stage you understand who wants to benefit from a relation and who really loves and cares for you for the person you are. At this point in life, it is important that he focuses on his career," the coach said.

Back to his cricket, Kohli has been in immaculate form in the last couple of seasons, becoming the first to hit four double hundreds in four successive series. He surpassed Don Bradman and Rahul Dravid as both had hit three double hundreds in three successive series.

Asked what his role is in Kohli's swashbuckling display on the field, Rajkumar refused to take full credit and said that his role is that of a guide.

"See, at this level, you don't teach a batsman how to bat. It is more about those minute adjustments and the little tweaks that you do to help him get better. At this level, it is about giving him the answers to the questions or doubts that he might have. When we hit the nets now, I first ask him about the areas he wants to work on and then we act accordingly," he said.

(The interview was first published in February 2017)

First Published: November 5, 2017, 9:25 AM IST