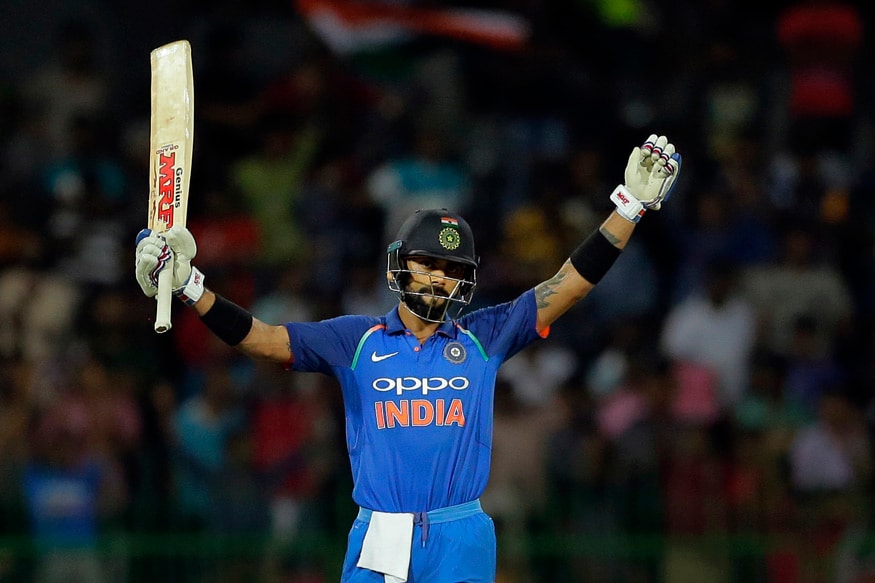 India's cricket captain Virat Kohli is no stranger to records or having the focus of the spotlight firmly placed on him. Nor is he averse to carrying the weight of expectations on his broad shoulders. The Indian captain has added another feather to his hat as he joins the elite group of players to have played 200 ODI matches.

The boy from New Delhi made his ODI debut in August of 2008 against Sri Lanka in Dambulla and since then has gone to feature in the upper halves of most batting record charts.

In the first ODI against New Zealand in Mumbai, Virat Kohli achieved yet another milestone as he stepped out for match number 200 in his illustrious career. Needless to say the Wankhede, which has witnessed many a memorable moment in Indian cricket including the 2011 ICC World Cup triumph, welcomed him with rapturous applause when he walked to bat after the dismissal of Shikhar Dhawan in the fourth over.


Wankhede welcomes the milestone man with the chants of Kohli Kohli #Virat200 pic.twitter.com/Gaxcrv0nza

— BCCI (@BCCI) October 22, 2017



With this India's captain fantastic Virat Kohli is now only the 14th Indian and the 72nd cricketer to play 200 One-day International matches. Here is the list of the other Indians who have played 200 ODIs for the country -

Sachin Tendulkar: 463
Rahul Dravid: 344
Mohammed Azharuddin: 334
Sourav Ganguly: 311
MS Dhoni: 306
Yuvraj Singh: 304
Anil Kumble: 271
Virender Sehwag: 251
Harbhajan Singh: 236
Javagal Srinath: 229
Kapil Dev: 225
Suresh Raina: 223
Zaheer Khan: 200
Virat Kohli: 200*


First Published: October 22, 2017, 4:33 PM IST