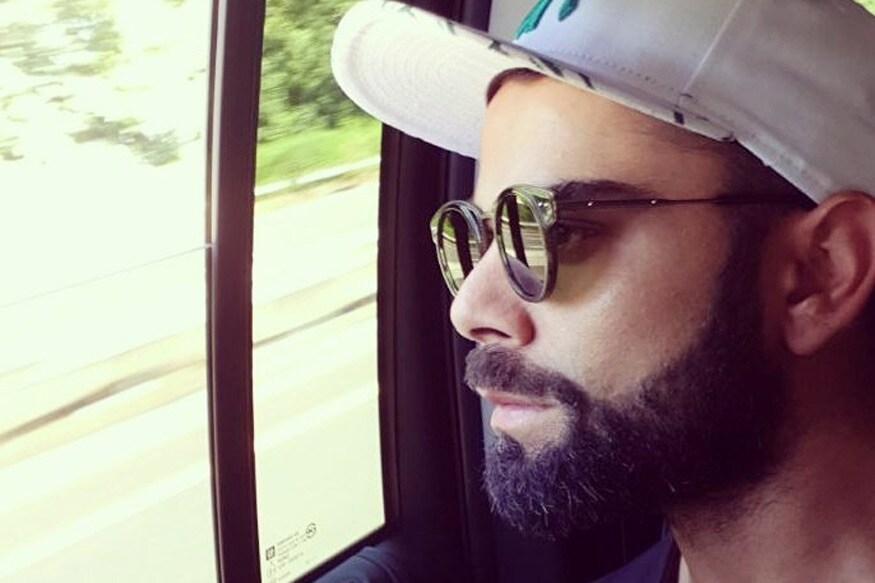 Virat Kohli is known for his fashion sense and the Indian skipper's trademark beard has become a nationwide trend.

He had said earlier refused to shave off his beard in response to teammate Ravindra Jadeja's #breakingthebeard challenge.

Kohli had said, "Sorry boys, but I am not ready to break the beard yet. Great job on makeovers though. Kudos."

However, it seems now he has taken his obsession to another level after KL Rahul shared a footage of Kohli getting his beard 'Insured.'

Rahul wrote, "Haha, I knew you were obsessed with your beard @imVkohli but this news of you getting your beard insured confirms my theory. 😂😂"


Haha, I knew you were obsessed with your beard @imVkohli but this news of you getting your beard insured confirms my theory. 😂😂 pic.twitter.com/cUItPV8Rhy

— K L Rahul (@klrahul11) June 8, 2018



Kohli had earlier said it is easy to look after the beard because of the availability of specialised oils for it.

"Looking after it is not that difficult because the beard oils have come in and it's very easy. A little bit of beard oil and it's in place," he said.

"When it gets too big and thick then obviously I have to trim it. That is the only thing. But no, I would not get rid of it," he reiterated.

First Published: June 8, 2018, 5:25 PM IST