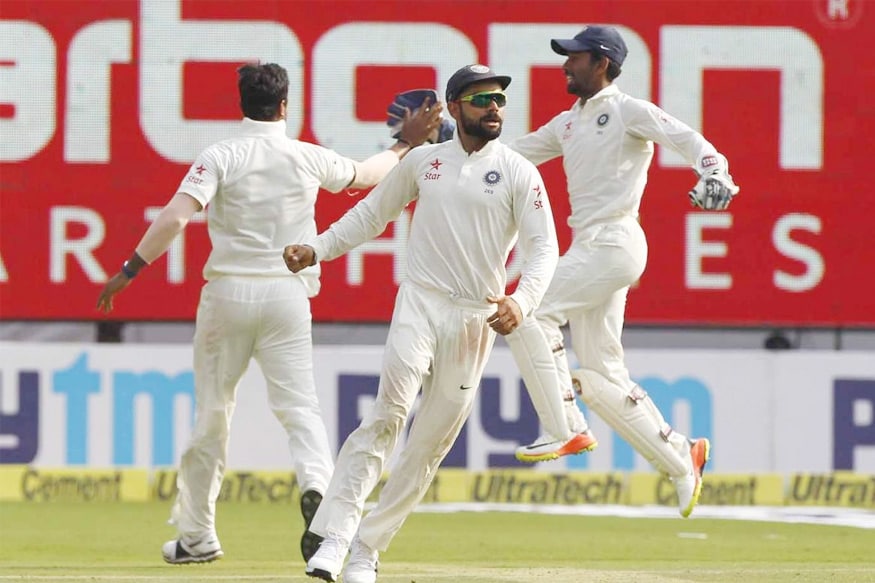 New Delhi:Indian skipper Virat Kohli has found support in an unlikely source after former Australian opener Matthew Hayden praised Kohli for being 'passionate and respectful' towards the game.
From Ian Healy's 'respect' jibe to Mitchell Johnson's 'frustrated' remark, former Australian players are constantly having a go at the Indian captain in the ongoing Border-Gavaskar Trophy, which is currently locked at 1-1.
Also Read: Virat Kohli is Frustrated, Feels Mitchell Johnson
However, Hayden pointed out similarities between himself and Kohli's attitude on the pitch and also said that Virat's on-field aggression is something which keeps him going.
"Virat, like I did, always walks the fine line. We are passionate about the game and we believe that the body language, attitude, temperament, discipline and domination are part of our arsenal. Sometimes, they spill over. The key here is respect. The only thing I play the game for is to earn respect from fellow players. I am sure that is exactly the same with Virat as well," Hayden was quoted as saying by the Mumbai Mirror.
"I can say that the Indian cricketers are a privileged society. They get a lot of adulation and even I started getting it here. I have actually become India-Australian and maybe in that order. I attended the BCCI awards function the other night because of the respect for the game. So did Virat challenge all this? No, he is earning respect," added Hayden.
Earlier, former Australia wicket-keeper Ian Healy tried to unnerve Virat by saying 'he is losing respect for Kohli'.
Also Read: Virat Kohli Hits Back at Ian Healy's 'Respect' Jibe
When asked about Healy's comments, Virat retorted in his trademark aggressive manner.
[I'll lose respect] in his eyes? We've got 1.2 billion people in India. One person doesn't make a difference to my life. And also I think you should go and search on YouTube, when he was given out in Centurion, down the leg side. I heard he said something about me not having good behaviour with umpires – I think you all should YouTube that video and I think, yeah, that says it all. Just see that video and next time you ask me the same question," said Kohli.
@media only screen and (max-width:740px) {
.quote-box{font-size:18px; line-height:30px; color:#505050; margin-top:30px; padding:22px 20px 20px 70px; position:relative; font-style:italic; font-weight:bold}
.special-text{font-size:24px; line-height:32px; color:#505050; margin:20px 40px 20px 20px; border-left:8px solid #ee1b24; padding:10px 10px 10px 15px; font-style:italic; font-weight:bold}
.quote-box img{width:60px; left:6px}
.quote-box .quote-nam{font-size:16px; color:#5f5f5f; padding-top:30px; text-align:right; font-weight:normal}
.quote-box .quote-nam span{font-weight:bold; color:#ee1b24}
}