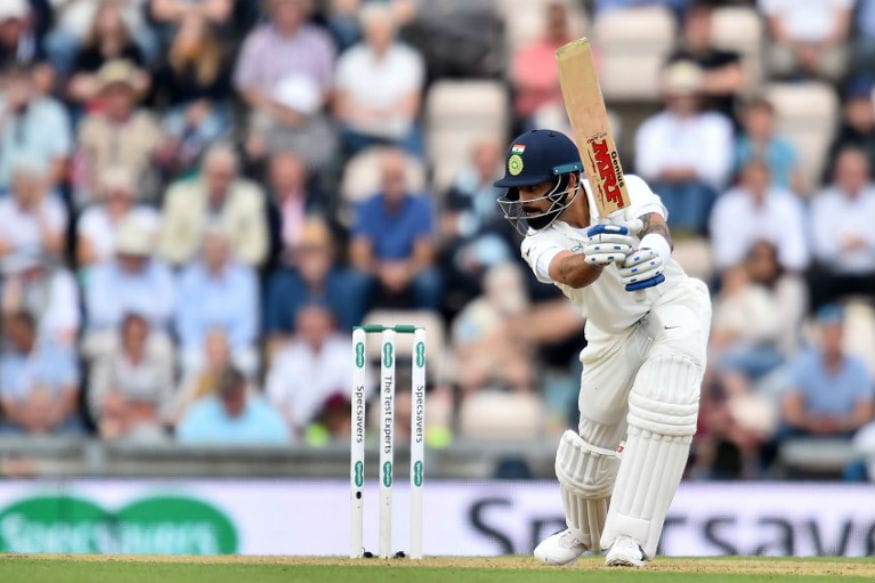 After suffering a 2-1 series loss at home to India, Australia's next Test assignment will be the series against Sri Lanka, after which they will contest the Ashes, starting at Edgbaston on August 1 post the World Cup.
Indian captain Virat Kohli had a word of advice for the Australian batsmen about how to go about tackling conditions in England.
"If you go out there with an ego, you might as well not go at all," said Kohli, as reported by cricket.com.au.
"Because that Dukes ball, it buries egos pretty quickly. You have to curb yourself down and do the hard yards. Grind it out the whole day … you have to be patient as a batsman.
"There's a lot of time in Test cricket. But sometimes we are so nervous as batsmen, we don't quite realise it. You just want to get away quickly but in England you're not allowed to do that.
"So, you have to buy your time. And you have to earn the right to score runs eventually. But you have to get into a position where you should not even look at the scoreboard to see the number of balls.
"It's inconsequential; patience is the only thing works there and putting runs on the board again is the most important thing to win Test matches."
When Kohli toured England for the first time in 2014, he struggled immensely on the seaming pitches, averaging only 13.40. However, on India's last tour of England in 2018, Kohli finished as the highest run-getter in the series, averaging 59.3 across 10 innings.
Meanwhile, Indian coach Ravi Shastri said that he believed there were lessons learnt by India on that Test tour of England (in which they lost the series 4-1), which they applied en-route to their series win in Australia – the first by an Asian side Down Under.
"What we learnt is to seize the important moments," Shastri said.
"Going back to the first Test (in Adelaide) when we were 40-4, or 70-4, 80-5, from thereon to reach 250, you know you knew deep down that could have a huge impact on the series.
"Similarly, taking wickets in Melbourne with (fast bowler Jasprit) Bumrah going through that spell when he was hot, and you know taking six wickets on the trot. Those are the kind of sessions that could be crucial."
But despite Australia's poor record in England since the turn of the century and their recent troubles since the Ashes 12 months ago, Shastri believes Tim Paine's men can succeed if they believe they can.
Shastri also added that if Australia apply themselves in England, they'd give themselves a chance of succeeding, having not won a Test series in England since 2001.
"I think they'll up to the challenge," he said.
"I think Australia has to be patient because in England that Dukes ball will curve around corners.
"So you got to be patient, you got to trust your technique, trust that off-stump and it's again belief. Because you got the (bowling) attack.
"If anyone tells me that this Australian attack is you know like (shakes his hands) not quite there, put your pads on and go and play them, you will find out," he concluded.