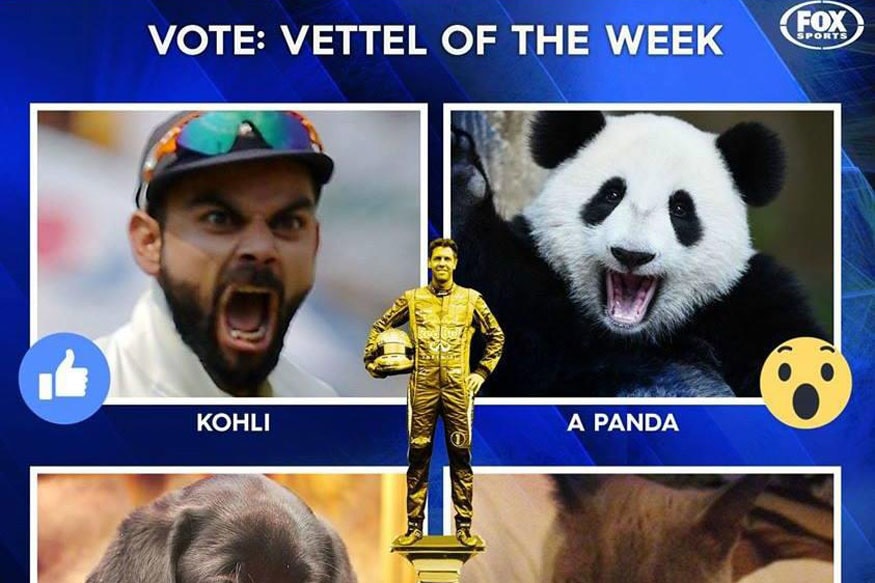 New Delhi: Even after the Board of Control for Cricket in India (BCCI) and Cricket Australia (CA) have buried the hatchet and moved on from the Bengaluru Test DRS saga, the Australian media are simply not letting it go.
After the newspaper The Daily Telegraph accused Indian captain Virat Kohli and coach Anil Kumble of indecent behaviour during the second Test, the Facebook account of Fox Sports Australia have taken it altogether a new level now.
Also Read: 'Kohli Hurled Bottle at Aus official; Kumble Stormed Into Umpires' Room'
In a poll published on the account on Friday night — which was titled 'Vettel of the Week' — Indian skipper Kohli's image was put alongside that of a puppy, a kitten and a panda.
The post's caption read: 'Recent events have prompted a return of our Vettel of The Week award. Kids, ask your grandparents. The rest of you know the drill.'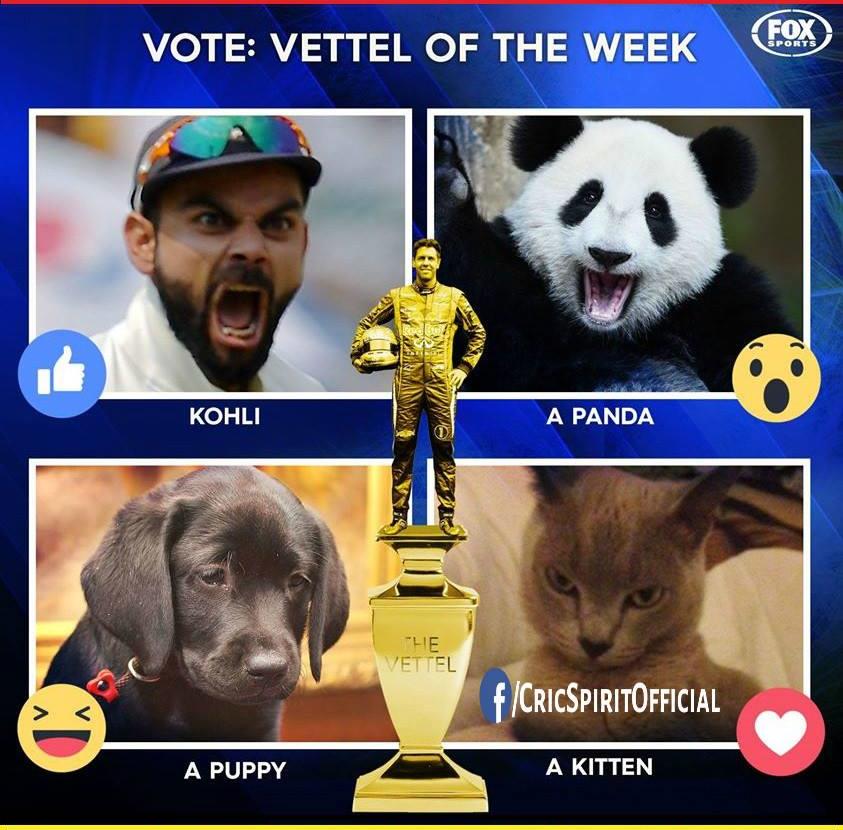 Poll published on Fox Sports Australia Facebook account.[/caption]
It will be interesting to see how the Indian contingent will react to this post, which is not in good humour at all.
Earlier, member of the BCCI COA, Diana Edulji had said that the Indian board did the right thing by calling truce on the 'DRS Controversy' as it would have "shifted focus" from India's win in Bengaluru.
But it seems like only one side have actually moved on from the controversy which had the potential to ruin the 'cordial relationship between the two cricket boards'.