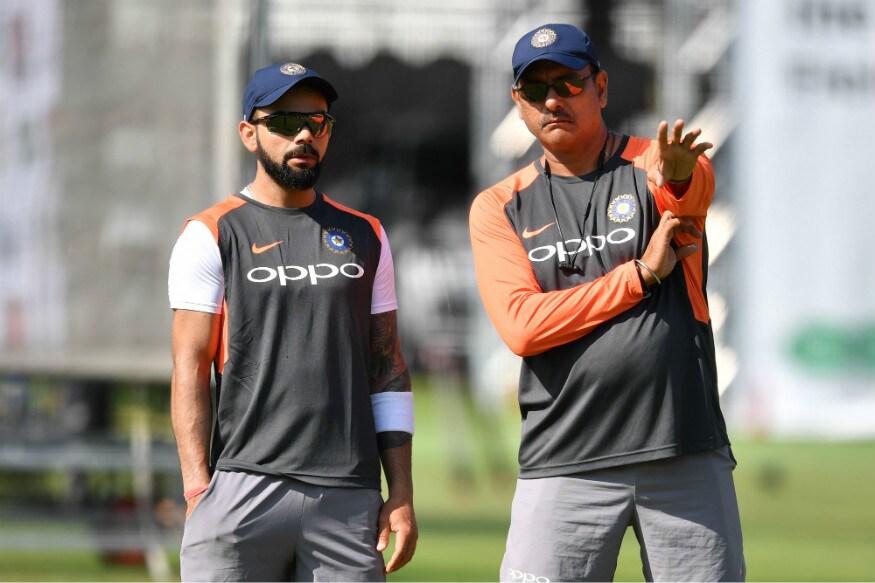 India skipper Virat Kohli said that he would be happy if head coach Ravi Shastri – whose contract will come to an end after the West Indies tour – continued in the role but added that the CoA-appointed Cricket Advisory Committee (CAC) hadn't sought out his opinion yet.
"If the CAC wants my advice or opinion, I'll speak to them. With Ravi Bhai, we share a great camaraderie and have mutual respect," Kohli said at the team's pre-departure press conference in Mumbai.
"We will be very happy if he continues since we have done well under him. But I haven't been contacted by the CAC, I don't know what is going to happen in the process. That's where it stands."
Shastri was given a 45-day extension to his contract so that he could continue till the Caribbean tour but India's failure to make the finals of the ICC World Cup 2019 has raised question marks over his reappointment.
For his part, Kohli said that it was disappointing the way the World Cup ended but that they will have to move forward and regroup.
"It's an important time for the team to regroup. I know we were all very disappointed with not going into the World Cup final, but we have to move on."
"Winning the World Cup would've been the icing on the cake, but that takes nothing away from the boys' performance," Shastri added.
Kohli said that he is looking forward to the three T20Is against West Indies since they will get a chance to introduce some fresh faces into the team.
"The ODI side is more or less balanced. I'm particularly excited about the first three T20Is. Some youngsters have shown great composure in tournaments such as the IPL and other domestic cricket."
The inclusion of Rohit Sharma in the squad for the two Tests raised a few eyebrows given his poor showings during the Test series in South Africa ahead of Ajinkya Rahane, but Kohli backed his Test vice-captain to come good during this series.
"We chose him (Rohit) over Jinx (in the South Africa Test series) because of the way he was playing. But Jinx is a solid player as well.
"We've all seen the impact he can make with the slip catching and everything. I don't think we should jump the gun.
"But I think he will come around. Jinx will also come in, and he can start stringing in scores."