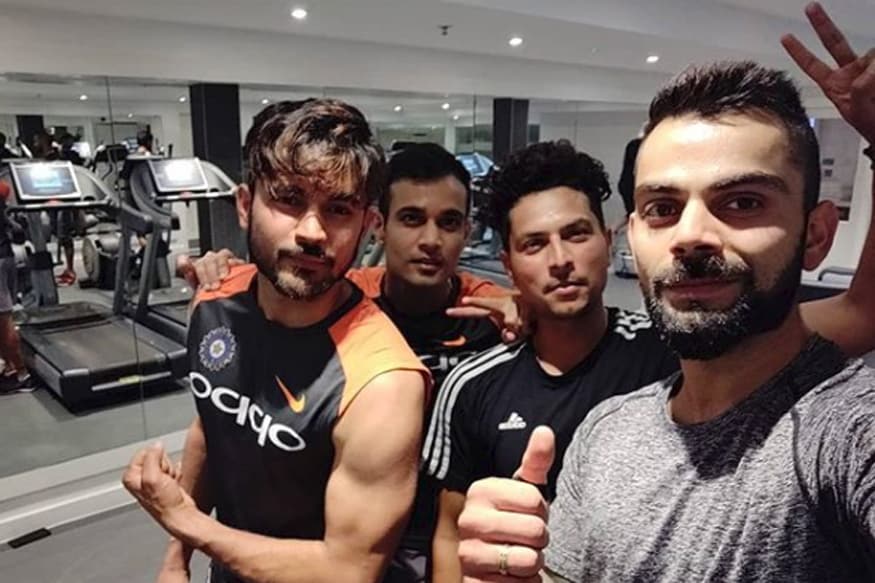 London: Fitness has been an area of prime focus for the Indian team ever since Virat Kohli took over as skipper. While there have been talks about the over-emphasis on fitness in a skill based sport, the skipper has made it very clear that the players need to attain a minimum amount of fitness level to be a part of the Indian team.
On Saturday night, skipper Kohli once again led by example as the cricketers hit the gym. Taking to Instagram, Kohli posted a photo with Manish Pandey, Kuldeep Yadav and Siddarth Kaul which read: "Top session with guys! 👌💪"
Even before the team left for England, Kohli spoke about the importance of staying fit in the pre-departure press conference when he said: "People might not be able to see a small thing that happens when you play a particular Test match but I think that makes a massive difference. We are a team that wants to travel well. Jasprit Bumrah was bowling 144 kmph in his last spell during the final Test (in South Africa). That's when one's fitness comes in. When you have people who are fit, hungry and ready, then you are not only competing but also winning matches.
"Either you get emotional and let go (chuck) a policy or take hard calls and move ahead with the system. All those things have come together nicely and we are looking forward towards playing some real hard cricket. We are looking forward towards playing difficult cricket as that's the only way we will be able to test our self as a team."