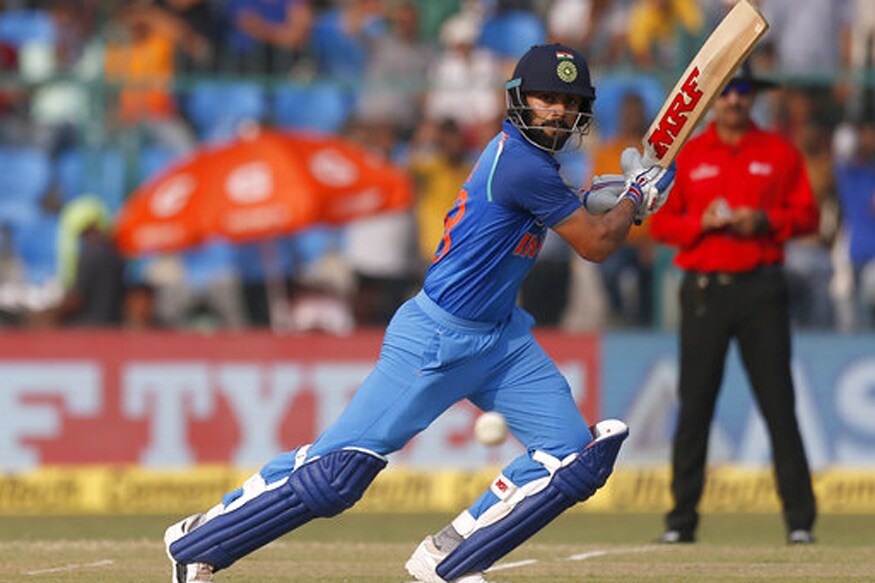 Cricket statisticians have been in a tailspin ever since Virat Kohli made his debut. His run-making in ODIs has been particularly phenomenal. In 2017 alone, he's already made 1460 runs, the highest-ever in a calendar year by any captain in the history of the format.
Such irrepressible form has taken his career aggregate to 9030 runs -- in only 202 matches – and two centuries in the three matches against New Zealand in the recent series swelled the tally to an astonishing 32.
Only Hasham Amla (26 centuries in 155 matches) has a comparable conversion rate, and only record holder Sachin Tendulkar who has 49 centuries (from 463 matches) now stands ahead of Kohli.
There's more from the statisticians. His current batting average (55.74) puts him above everybody else in ODIs – past and present – and strike rate (91.73) is second only to AB de Villiers among contemporary cricketers.
These are mindboggling numbers and have understandably provoked debate whether Kohli is not already the greatest ODI batsman ever. Former England captain Michael Vaughan tweeted in the affirmative last week. Others like Australian great Dean Jones were quick to respond there might still be some distance for Kohli to traverse.
My take is that statistics play a vital role in cricket and can be very useful in understanding a player's competence but don't necessarily provide comprehensive evidence of a player's greatness.
For instance, Australia's Adam Voges averages a whopping 61.87 in Tests, second only to Sir Donald Bradman in the history of the game. But nobody would argue that he is the second-best Test batsman ever because of this!
In my opinion, Bradman is the only exception to this. His Test average of 99.94 -- just this one stat -- bespeaks his virtuosity.
For the rest, issues like match situation, quality of pitch, opposing bowlers etc have to be factored in.
A half-century on a torrid pitch would carry greater weightage than a century on a featherbed though this will not be reflected in bald stats. This is as true of ODIs as it is of Test statistics.
For instance, Sir Viv Richards, still widely regarded as perhaps the best ODI player ever, made only 11 centuries. Tendulkar, who vies with Richards for the top accolade, averages 44.83, much below Kohli.
But Richards was part of two World Cup winning teams, and in his era, teams Zimbabwe, Bangladesh, Ireland, Afghanistan were not around. Tendulkar topped the run aggregate in four World Cups (1996, 1999, 2003 and 2011) and was part of a winning team too.
Kohli's record so far is stupendous, and he too has been part of a World Cup winning side (2011). But has he broken clear of other outstanding batsmen? Depending on the era and country one belongs to, debate over `the greatest' gets even more heated and expansive.
Ponting, Hayden, Gilchrist, Lloyd, Greenidge, Gayle, Miandad, Inzamam, Kallis, Sehwag, Ganguly, Sangakarra, Jayasuria, de Villiers, Amla and Kohli's teammate Rohit Sharma, who has been in dazzling form too, are some names that would feature prominently in any discussion on batting greatness in ODIs.
The amazing aspect about Kohli, however, is that he is already in this elite group though only at the halfway point in his career. If the second half is about as productive as the first, the debate itself may become superfluous!