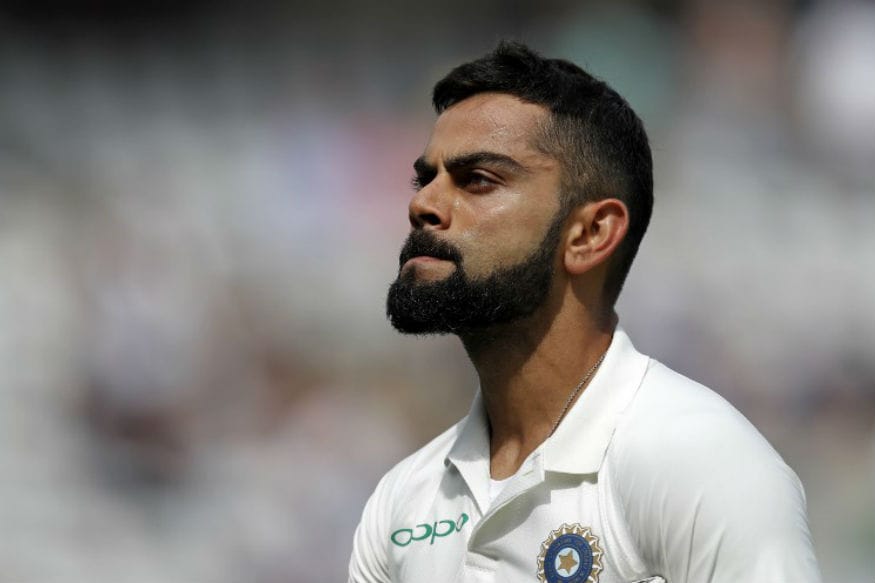 The Edgbaston Test was memorable, among the finest in years. It was keenly fought, with some outstanding individual performances, full of twists and turns that led to edge-of-the-seat suspense till India's last wicket fell on the eve of lunch on the fourth day, leaving England winners by just 31 runs.
In a contest as close as this, it seems a travesty that one side should lose. But sport can be brutal. A player or team -- however good -- that drops guard, loses nerve, lacks focus or is tepid of commitment and ambition can come to grief.
This was a terrific Test I'll reiterate, but the defeat will rankle the Indian team. Victory was within grasp and the opportunity was squandered, which is disappointing for a side ranked no.1 and has made winning consistently overseas as its priority.
There are four Tests still to be played in the series, so a comeback is not beyond possibility. But England have drawn first blood and will be the more confident, psychologically stronger team from here. On the other hand, the pressure on India will grow exponentially after Edgbaston.
It's a slippery slope from here for Kohli and Co. The next Test starts in three days time with no first-class game to assess form or try out the bench players. This will put the team management under duress. As the previous two tours (2011, 2014) have shown, unless this trend is reversed soon, it could all go rapidly downhill.
Usually it is a combination of things that go wrong for a team losing a tight game, but at Edgbaston the problem was clearly the batsmen. A few catches grassed blotted the copybook no doubt, but did not do anywhere the same harm as supine, pusillanimous batting by the top order.
Barring one, of course. Virat Kohli was simply brilliant. The manner in which he played, transforming the match with a century in the first innings and almost taking his side home single-handedly with a half century in the second could be the subject matter of a saga in heroism.
Sadly, one of the other five batsmen among the top six came anywhere close to matching his performance, which had a serious impact on the outcome. While Kohli made 200 runs in the match, the only other Indian to make more than 50 was no.7 Hardik Pandya.
True, on a seaming pitch all batsmen struggled. But where England had useful contributions from an assortment of players – Root and Bairstow in the first innings, Curran in the second – it became dependent only on one man.
Failure to chase down 194 in their second innings – after being unable able to top 300 in the first when the pitch was at its best – exposed severed shortcomings in the frontline Indian batsmen.
Whether this is because of the pressure of a marquee series, poor temperament or inept technique is difficult to pinpoint, but it raises several questions about them nonetheless when playing away from home
The overseas performances of Dhawan, and increasingly in recent times, Vijay, Rahane and Rahul, seem to be in inverse ratio to their mighty reputations and wonderful exploits when they bat in the sub-continent.
Where this tour is concerned, their collective failure in the first Test has put Kohli and Shastri in a quandary about who to retain or drop for the next Test. Should Pujara be recalled, and if so for Dhawan, Rahul or Vijay? And is Rahane in a `good space' to hold his place?
A severe chop and change policy will reveal panic. At the same time, India need to find confident and in-form performers soon without becoming overly defensive or reckless. It's a testing time for the team management.
India's batting woes belittled the effort of the bowlers who were quite superb in claiming all 20 wickets. There was also much to cheer when the successful bowlers were all those whose were under pressure for one reason or the other.
Ashwin bowled marvelously to dispel the notion that he can't take wickets overseas. Six of his seven dismissals were top order batsmen as he spun a web of deceit around them with splendidly controlled variations.
Ishant scythed through the England batting with a five-wicket haul in the second innings. He's been around for over a decade now and tongues have been wagging for a while about his strike rate. That issue will not be raised for some while at least.
Mohamed Shami, after a tumultuous past 5-6 months in which he was embroiled in a much-publicised domestic quarrel, had a question mark over his fitness and mental preparation. Had Bumrah or Bhuvaneshwar been fit, Shami may have been on the bench. He bowled splendidly in the first inning and should have had more than just three wickets to show.
But with so many batsmen flopping, it became a Kohli versus England contest. In the context of a low-scoring match where bowlers from both sides dominated and batsmen struggled, his contribution was epic.
On his last tour to England, Kohli was an abject failure, scoring a paltry 134 runs in 10 innings. In the four years since, he has grown into the sport's biggest star and drawcard. But could he bury the ghosts of 2014 was the looming question.
He rose to the challenge in rousing style.
There is nothing passive or straitlaced about Kohli's cricket. The playing field is a grand stage for him to exhibit his talent and personality: usually melodramatically, always interestingly, and often enthrallingly, as in this Test.
From the time he ran out Joe Root with a direct throw – a moment of pure magic – to stymie England's progress in the first innings, Kohli stalked the Edgbaston ground, making it his fiefdom as it were, especially with bat in hand.
He is a gladiatorial personality, and perhaps the only thing sublime about his cricket is the drives in front of the wicket on either side: the timing is usually wondrous, and he picks up gaps so uncannily as to have fielders rooted to their spot.
Kohli's marvelous century in the first innings, which ensured that India were not snuffed out prematurely, must rank among not just his best, but also those by an Indian batsman in England. It can be divided into two parts.
The first was essentially about putting mind over matter. Early on, he struggled for timing, rhythm and reading the swing of Anderson & Co. But he showed grit and intent to not be fazed when beaten or even dropped. The second half of the innings was about taking charge.
Once he was secure about pace, bounce and movement in the pitch, Kohli played with the aplomb of a maestro, raising the tempo and tenor of his batsmanship to a crescendo -- especially in the company of tail-enders -- with imperious strokeplay that would have done Viv Richards proud.
For four years, Kohli had possibly brooded and agonised over his failures and privately nursed the ambition to make big runs in England. In this period, he had also risen to become a batting major domo, but doubts about his true greatness lingered.
Now these doubts stand banished. It is not just talent, but also Kohli's unrelenting ambition and mental toughness that made him do everything – from working on his fitness to eliminating technical flaws – to reach the stage he has.
He's the world's best batsman: Unquestionably now. Alas, despite a tour de force performance that he had to finish on the losing side is not without pathos.
Life can be cruel.