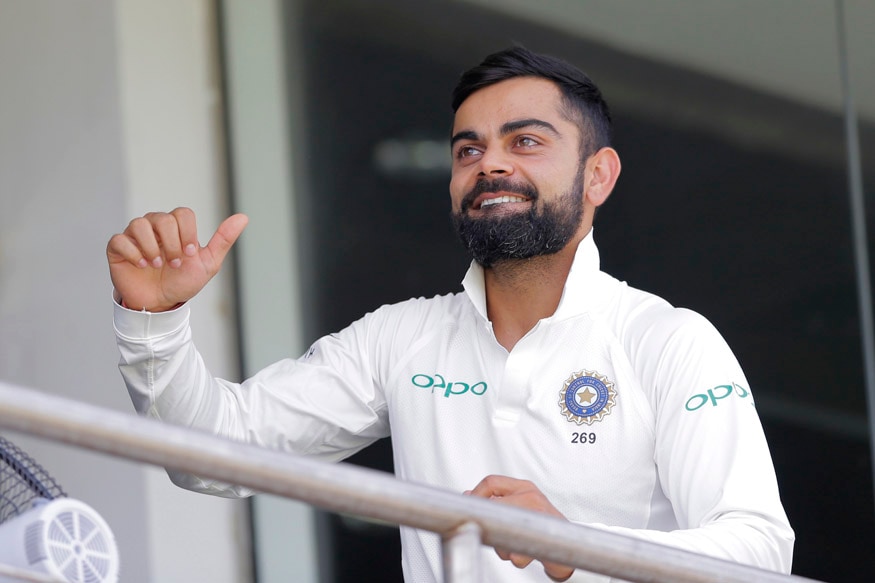 New Delhi: Reports have been doing the rounds that India skipper Virat Kohli has asked the Indian selectors for rest after the second Test against Sri Lanka and for the succeeding ODI series. But Indian cricket fans can heave a sigh of relief as their favourite player will be available for all the three Test matches against the Lankans.
Speaking to CricketNext after picking the squad for the T20I series against New Zealand and the first two Test against Sri Lanka, chief selector MSK Prasad refuted all rumours and said that Kohli had made himself available for selection for all the three Test matches and only after that would the selectors look at resting the captain.
"There is no confusion and Kohli is available for all the three Test matches against Sri Lanka. We will look at resting him after that. He too deserves rest and the rotation policy will be applicable even for the skipper," he said.
Initial rumours of Kohli asking for a break was further fuelled after the selectors decided to name the squad for only the first two Test and then acting BCCI secretary Amitabh Chaudhary made it clear that Ajinkya Rahane had been named deputy for the series against the Lankans. Deputies are named generally only when the team is picked for an overseas series. But when questioned, Amitabh refused to be dragged into speculating.
"The team has been picked for the first two matches as of now and the decision was made to name Rahane the deputy. I do not see the reason to speculate whether Rahane has been named deputy because Kohli has made himself unavailable for the third Test," he told CricketNext.
With MSK Prasad making it clear that Kohli will play the Test series before a decision is taken on giving him a break, it is certain that the skipper is set to go for a break as the team plays Sri Lanka in three ODIs and three T20s before the tour of South Africa. And that could mean ODI deputy Rohit Sharma being handed the captaincy of the national team for the first time.
But acting BCCI president CK Khanna said that the call would be taken at the right time by the concerned people. "It is too early to say anything. The decision will be made by the selectors led by MSK Prasad and the acting secretary," he told CricketNext.
Speaking to the media after picking the squads, Prasad also praised Shreyas Iyer for performing consistently across all formats.
"Shreyas Iyer has been prolific in all forms of the game, be it Tests, ODIs or T20s or IPL — name anything, he is performing. If we pick a player, we will give him an extended run and we will continue with him for some point and nurture him and see that he goes on to become successful," he said.