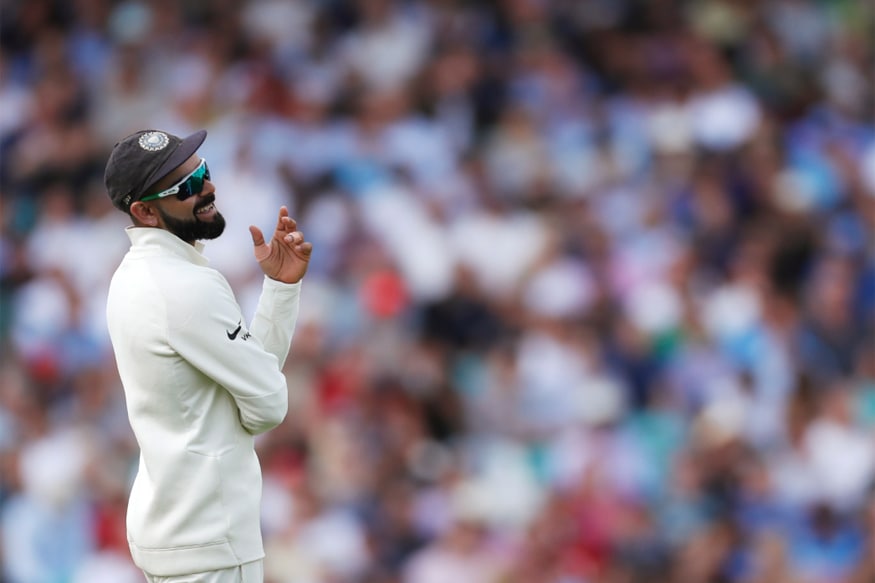 India captain Virat Kohli maintained his number 1 position as batsman while England all-rounder Ben Stokes and Indian pacer Jasprit Bumrah reached personal highs in the latest ICC Test rankings.
Stokes reached a high of 13 in the batsmen list and was number 2 in the all-rounders while Bumrah entered the top 10 for the first time in bowlers' list.
India vice-captain Ajinkya Rahane, who got scores of 81 and 102 in a player of the match effort, has moved from 21st to 11th position in the list for batsmen led by captain Kohli and with another compatriot Cheteshwar Pujara occupying fourth position.
Mohammed Shami (up two places to 19th) and Ishant Sharma (up four places to 21st) have also gained after the Antigua Test.
Captain Joe Root (up two places to seventh) and Joe Denly (up 15 places to 90th) are other England batsmen to move up in the latest rankings update, which also takes into account the first Test between India and the West Indies in Antigua and the second of two Tests between Sri Lanka and New Zealand in Colombo.
Fast bowler Jofra Archer is another one to make impressive gains. He has moved up to 43rd position after only his second Test, finishing with eight wickets in Headingly including a remarkable six for 45 in the first innings.
Australia's, Pat Cummins remains comfortably at the top of the bowling list despite losing six points while his fellow fast bowler Josh Hazlewood has moved from 15th to 12th place after finishing with nine wickets in the match. Batsman Marnus Labuschagne's two half-centuries have lifted him 45 places to 37th.