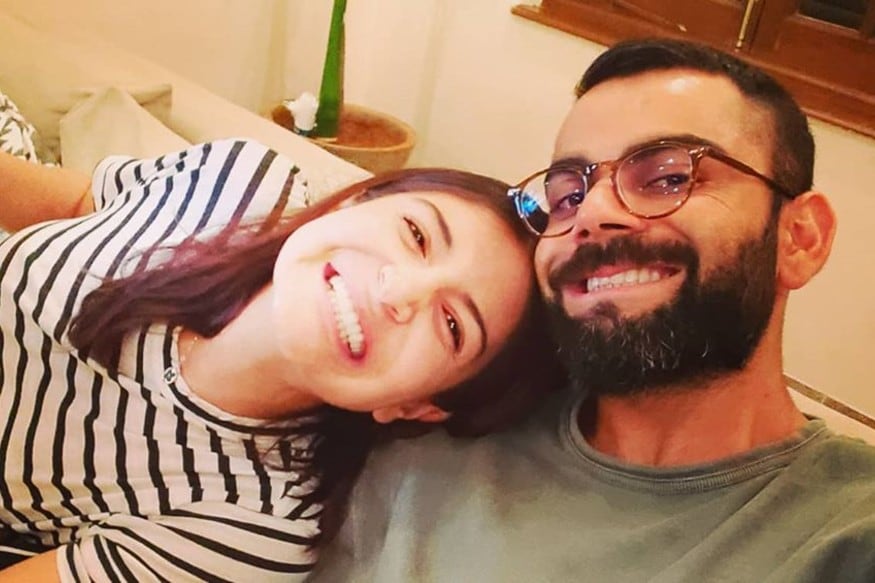 During an Instagram Live session with Indian football team captain Sunil Chhetri on Sunday, Indian cricket team captain Virat Kohli revealed that he is open to acting as himself in his biopic, but under one condition.
Talking about a range of different topics, Kohli said he will be comfortable in the role if his wife, actress Anushka Sharma, is there to play her part.
"With Anushka, I will definitely do the biopic myself," Kohli said during the interaction as quoted by ANI.
Further highlighting the importance of his wife's role in his life the Indian skipper said Sharma's presence has had a big influence and he learned to be more compassionate.
"I wasn't this person always. I truly believe that everyone has a giving and compassionate side to them but there is always an individual that comes in your life who brings it out. For me, meeting Anushka was that moment when I started to realise that this is not all about me. Life is to look at another person and live like that," Kohli said.
"Then you become confident of who you are and you become confident of giving or being compassionate. She made me realize that the position that I am in, it is so important for me to try and change things around me for the better... If someone comes to me with a problem and if I am in a position to do it, I will always do it," he added.
Among other things discussed was the topic of Sachin Tendulkar and Kohli revealed that if he had to pick one innings of the great man that he had wished he could have played, he would go with the iconic 'Desert Storm' knock against Australia in Sharjah in 1998.
Tendulkar single-handedly powered India into the Coca Cola Cup final with an astonishing 131-ball 143.