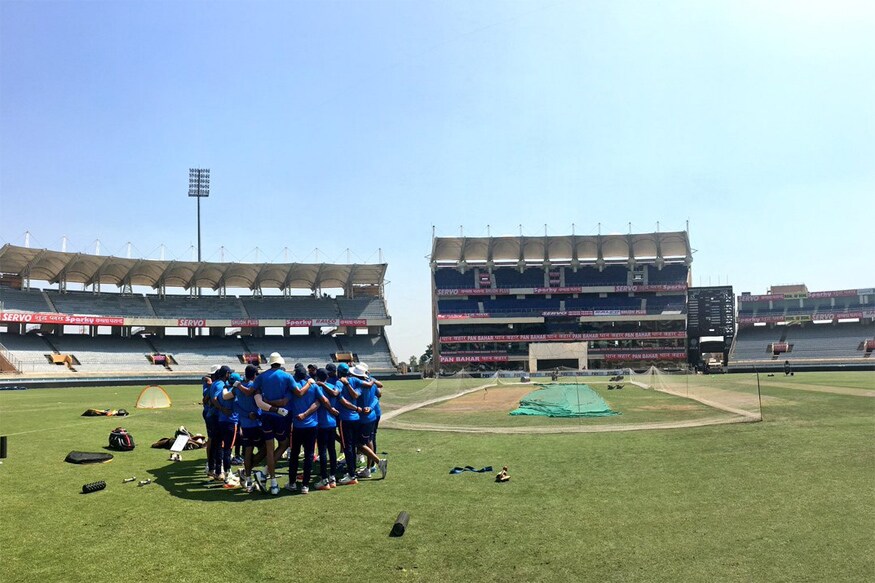 Ranchi: Virat Kohli refused to attach any importance to the track but Steve Smith cannot keep his mind off it as the rival captains took a contrarian view on the role the pitch would play in the third Test starting Thursday.
Kohli felt that the external conditions would determine how the pitch would behave.
Also Read - Never Seen a Dark Track Like Ranchi: Steven Smith
"A lot of things like weather go behind how the pitch would behave. In hot and humid conditions, we get reverse swing. It's not just the wicket but external conditions play a role," Kohli said on the eve of the third Test.
"I've not seen a cricketer who can predict the outcome after seeing a pitch. I think it's hard to assess how much it will turn or seam. That's why it's said cricket is a complicated sport. You have to be always prepared," the Indian captain added.
Asked about their batting collapse so far in the series, Kohli said: "I won't say so much on the pitch. Even on a flat wicket, if you are under pressure, you tend to have collapses. I think most of the batting collapses are more mental than skill.
"Test is more mental, looking at the external factors. Teams who are mentally strong on that sort of wicket, it takes special effort to provide the difference in the game."
However, Kohli's Australian counterpart Smith was firm in his belief that another rank-turner was on offer and the Ranchi track would be no different from what they got in Pune and Bengaluru. He thinks it would start "breaking up" from the second day.
"This wicket is no different. I think the first day, it will hold together reasonably well and then start to break up from there. So again, it's about adapting to what we're dealt with out in the middle and ensuring that we can be in the contest for a long time," Smith said.
Aussies handed India an upset defeat in the first Test in Pune with the little known left-arm spinner Steeve O'Keefe returning with a match-haul of 12 wickets en route to a 333-run rout.
They looked to seal the series in Bengaluru with star spinner Nathan Lyon's figures of 8/50 but India did a turnaround with a century-plus second innings partnership by Cheteshwar Pujara and Ajinkya Rahane.
"When we came over to India, we were under no illusion that we were going to potentially get some difficult wickets to play on. And the first two Tests were pretty tough wickets. I think we've adopted some good plans and played some very good cricket so far in this series," Smith said.
@media only screen and (max-width:740px) {
.quote-box{font-size:18px; line-height:30px; color:#505050; margin-top:30px; padding:22px 20px 20px 70px; position:relative; font-style:italic; font-weight:bold}
.special-text{font-size:24px; line-height:32px; color:#505050; margin:20px 40px 20px 20px; border-left:8px solid #ee1b24; padding:10px 10px 10px 15px; font-style:italic; font-weight:bold}
.quote-box img{width:60px; left:6px}
.quote-box .quote-nam{font-size:16px; color:#5f5f5f; padding-top:30px; text-align:right; font-weight:normal}
.quote-box .quote-nam span{font-weight:bold; color:#ee1b24}
}