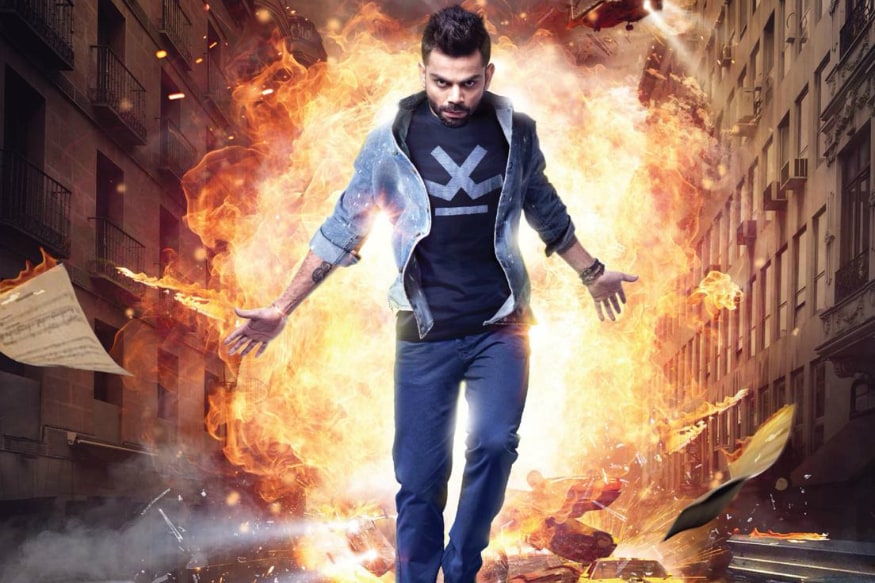 Virat Kohli's marketability and star power has seen the Indian cricket team skipper appear as the public face of numerous ad campaigns.

However, perhaps none will be as tongue-in-cheek as the latest video he posted on his Twitter account that sees him star as a superhero-like figure to promote his clothing line.

Kohli had previously teased starring in a movie, tweeting "Another debut after 10 years, can't wait!" on September 20.

The eventual trailer – that came a day later than originally promised – borrowed heavily from action movie tropes but the ending makes it clear that this a marketing stunt for his clothing brand.

However, that didn't stop Kohli from joking about preparing his Oscar acceptance speech.




We did put the right date on the poster, it's just that we decided to release it on the #Wrogn date. 😋
So, without further ado, here is #TrailerTheMovie. Check it out while I prepare my Oscar acceptance speech. 😁 @StayWrogn #StayMadStayWrogn https://t.co/zDgE4JIP2t pic.twitter.com/0dY4oXz56z


— Virat Kohli (@imVkohli) September 26, 2018


Virat Kohli was last seen in action during India's five-match Test series in England, which the hosts won 4-1. He was rested for the Asia Cup, with Rohit Sharma named as skipper for the tournament.

Kohli has remained occupied regardless and was awarded with the Khel Ratna Award on Monday, making him only the third Indian cricketer after Sachin Tendulkar and MS Dhoni to receive the award.

First Published: September 26, 2018, 12:57 PM IST