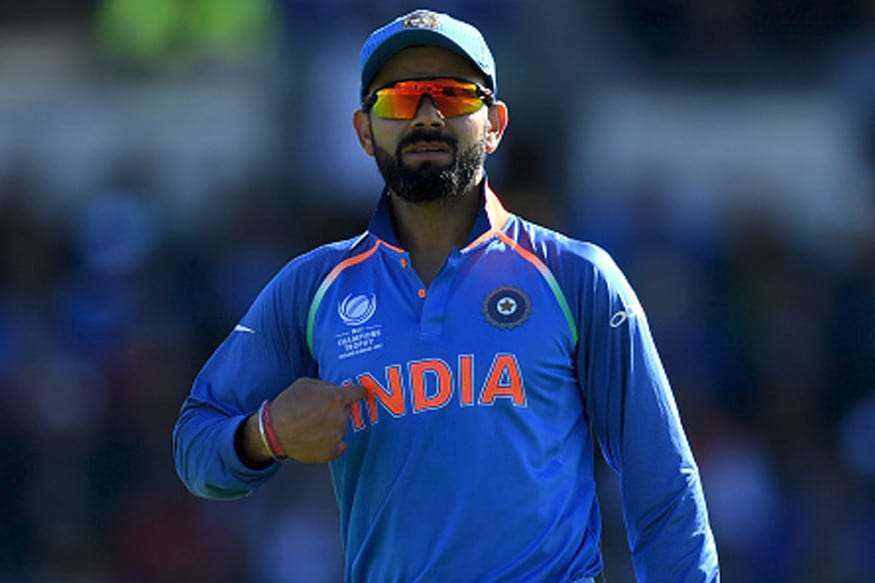 New Delhi: Indian captain Virat Kohli is known to be among the most competitive of athletes who doesn't like to give any opposition even an inch both on and off the field.

However, in a rather candid conversation with other star batsman - Cheteshwar Pujara - Kohli admitted that the Saurashtra batsman is one player he cannot beat.

"I am going to admit something today, I am very competitive. I hate guys who play all sports safely. This guy(Pujara) beats me in tennis, table-tennis and now even FIFA. I make a lot of unforced mistakes. I will now challenge him to badminton, it's a fast game and maybe I can beat him," Kohli said, in a chat shared by BCCI.tv.


VIDEO: #TeamIndia Captain @imVkohli makes an admission to @cheteshwar1 and challenges him for a game of badminton.

Watch the full interview on https://t.co/CPALMGgLOj pic.twitter.com/NZNE6pZLnU

— BCCI (@BCCI) December 3, 2017




Talking about his double ton, Kohli said it was a wonderful feeling.

"My mindset is to score big 100s. I am learning from you, how to concentrate and how to keep batting. I got inspired by your will to keep batting on," Kohli said,

The Indian captain also revealed that his focus on fitness has helped him perform in all the three formats and that 2012 IPL was a turning point in his career.

"As professional cricketers, we don't have many years. So I try to stay as fit as possible. I try to take care of my diet and training. I know it will get difficult later on in my career. But I will try and keep the same intensity even later in my career."

"The change started after 2012 IPL. I had high expectations from myself. I wanted to dominate but it couldn't happen. My mental state was bad, I was eating bad and my habits were bad. I came out of shower one day and thought I couldn't look like this as a international cricketer. I changed everything from that day onwards." Kohli added.

When asked to pick his favourite format, Kohli said that Test cricket gives him the most satisfaction.

"It is pleasing to score in Test matches. To counter different conditons in England, South Africa, the job satisfaction in certainly the most in Test cricket. ODI,T20Is are emotionally satisfying too when you play in front of full crowds and win close games," Kohli said.

Pujara picked the skipper as the guy who will soon register a double hundred in ODIs, a feat achieved only by Virender Sehwag and Rohit Sharma so far.

"I feel openers have a better chance. Maybe if I get to bat early, it can happen. I have come close twice, but you need to bat in the first 5 overs. Rohit has achieved the feat twice but I can't hit as many shots as him in the latter half of my innings. I will try to do it though," Kohli said.

While it will be certainly interesting to see Kohli score a double hundred, one thing which we can't wait for is the badminton face off between the captain and Pujara!

First Published: December 3, 2017, 9:15 AM IST