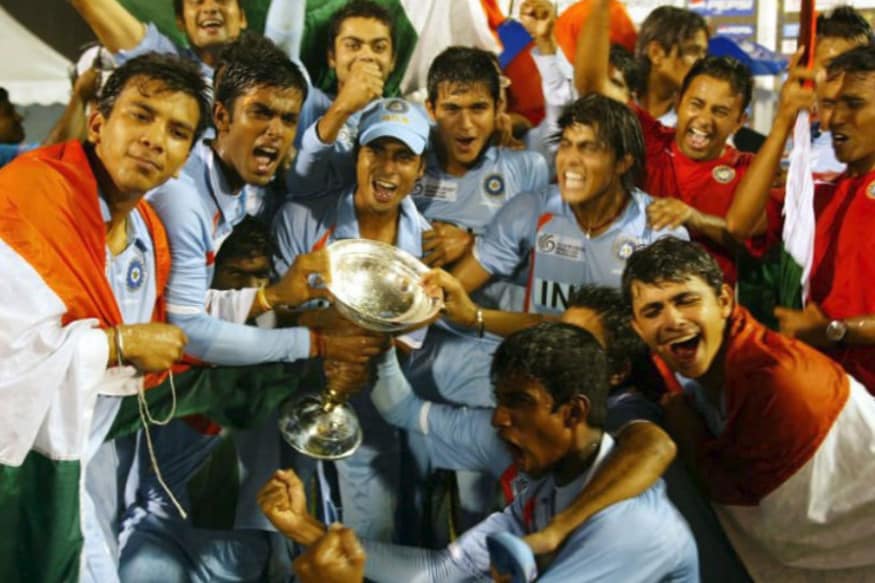 Indian captain Virat Kohli came into the limelight after his sensational performance in the U-19 World Cup, when he led India to win the tournament in Malaysia in 2008.
With the 2018 U-19 World Cup on the horizon, Kohli talked about the role played by the U-19 World Cup in his development as a player.
"The ICC U19 World Cup was a very important milestone in my career. It helped us get a good platform to build on and make our careers from thereon, so it holds a very importance place in my mind and heart. It's very important to understand and respect the opportunity it provides you and as I said, for me, it holds a very special place in my heart.
"I remember playing against Kane. He was someone who always stood out in the team, his batting ability was very different from the other players who were around. Steve (Smith) I did not quite play against at the U19 level, so I didn't watch him bat, but he has come a long way in his career as well. It is good to know that so many people from that batch, not just three of us captaining our countries, but apart from that a lot of players have played for their respective countries." Kohli said.
New Zealand captain Kane Williamson too praised the tournament, calling it a stepping stone to international cricket,"It is a great stepping stone. Playing international cricket within your age group allows players to see slightly higher standards, the best of the best from the under-19 perspective, so (it is) a great tournament to be involved in.
"It is always fascinating as well that a number of guys you play against and play with, to see their progress. Often, when you meet players, you talk about the Under-19 World Cup. Each team had a few guys who are playing international cricket, which is good.
"You don't get many opportunities to play World Cups, obviously at the top level – it is once every four years, if you are fortunate enough to be involved. So the opportunity to play at the age-group level is a very exciting opportunity and one that should be enjoyed."
In the past, there have been captains like Brian Lara, Inzamam-ul-Haq and Sanath Jayasuriya, all alumni of the first edition in 1998 and known for their accomplishments as players rather than of captains, all scoring in excess of 10,000 runs in at least in one form of the game.
Michael Clarke (Australia), Michael Atherton (England), Virender Sehwag (India), Brendan McCullum (New Zealand), Inzamam-ul-Haq (Pakistan), Angelo Mathews (Sri Lanka), Graeme Smith (South Africa), Chris Gayle (Windies) and Tatenda Taibu (Zimbabwe) are among the leading players to come through the U19 CWC system.