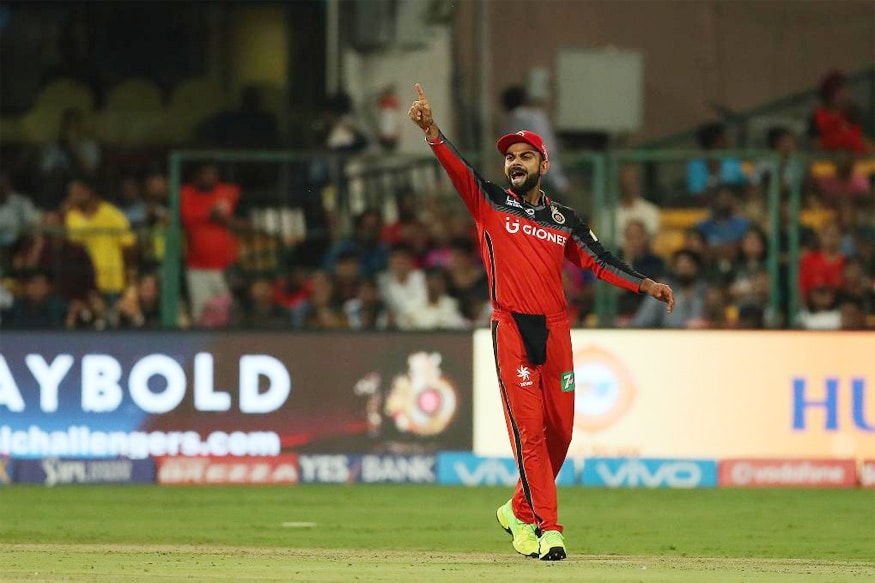 The tenth season of the Indian Premier League has seen several cricketers light up the field with their scintillating performances. But apart from their performance on the field, they have been performing on the social media as well and Twitter has been keeping a track of that.
And yes, the social media behemoth has come up with their own list of IPL XI, wherein players have been selected on the basis of the number of times their names have been mentioned on Twitter during the tenth season of the league.
"From the action on the field to the special player Twitter emojis, cricket fans had plenty to cheer about on Twitter during this IPL season. The Twitter Dream XI is a collection of the most mentioned players during the season. India's biggest cricket superstars make up a majority of the list with Virat Kohli topping the charts despite a disappointing season. Ben Stokes truly captured the imagination of fans on Twitter as the only overseas player to make the list. Much more to look forward to in the Playoffs," said Aneesh Madani, Head of Sports Partnerships, India and South East Asia, Twitter.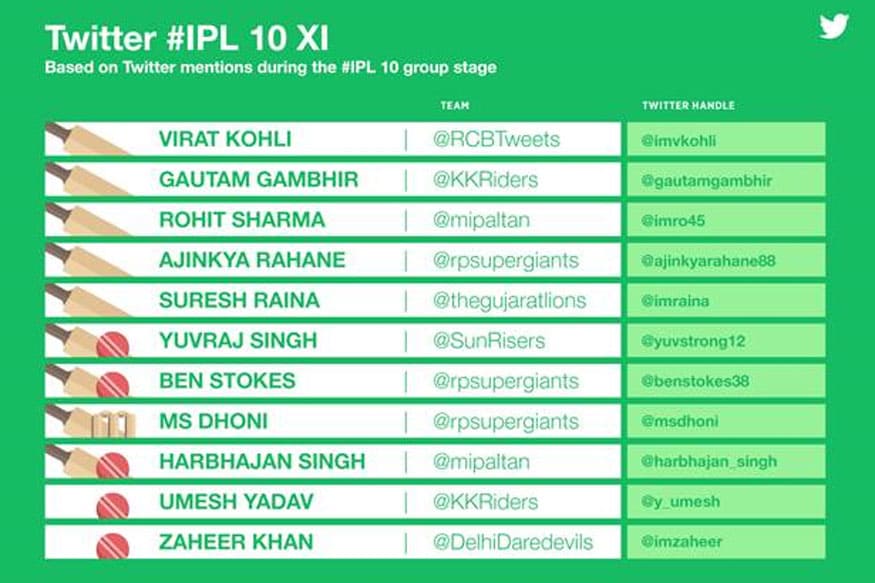 (Courtesy: Twitter)
Despite his team finishing at the bottom of the table, Virat Kohli was on top of the list of Indian cricketing superstars mentioned on the social network. Kolkata Knight Riders captain Gautam Gambhir is on the second spot while the likes of Rohit Sharma, Ajinkya Raha and Suresh Raina follow.
Two veteran Indian stars Yuvraj Singh and Mahendra Singh Dhoni also make the list while Ben Stokes is the only overseas player in twitter's XI.
Harbhajan Singh, Umesh Yadav and Zaheer Khan complete the list and are the three bowlers who have been mentioned the most number of times.
Zaheer Khan and Suresh Raina in fact are the only two players along with Kohli whose team has not made it to the play-offs.