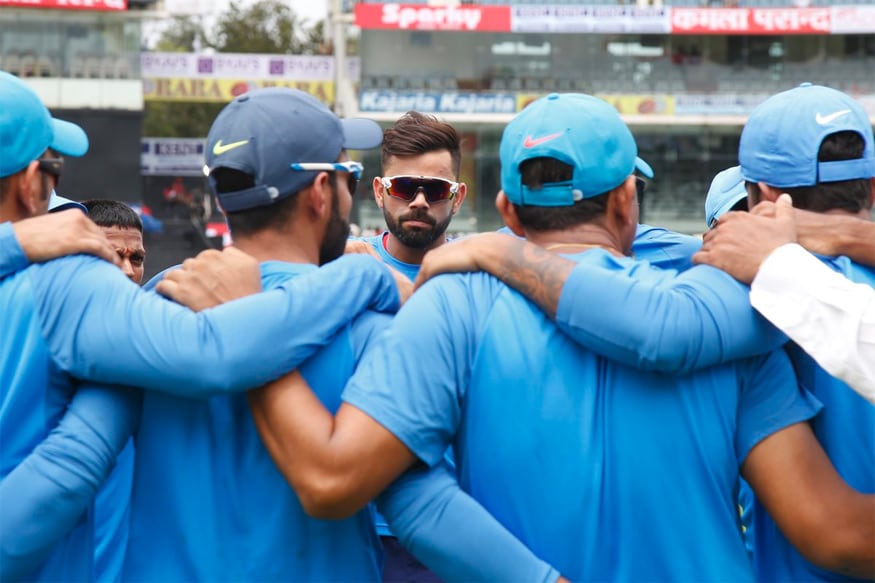 Saluting the armed forces, Indian skipper Virat Kohli said that it was a moment of great pride for him and the team as they sported special flags on the armed forces flag day on December 7.

"It was a moment of pride, especially during the national anthem and it helped us understand the sacrifices of our armed forces that protect our nation and ensure that we live in peace,"

"We would like to send out our best wishes and say that you are the real heroes, if given a chance we would like to meet them as a team or individuals, as that will help us get motivated," Kohli said.

Pujara too backed the captain and said, "You make so many sacrifices and like he(Virat) said, it would be an honour to meet you all,"


#TeamIndia Captain @imVkohli and batsman @cheteshwar1's message on the #ArmedForcesFlagDay pic.twitter.com/k5Ch3vCQ7E

— BCCI (@BCCI) December 7, 2017




Kohli will play no further cricket this year after opting to rest against Sri Lanka in ODIs and T20Is.

"Last time I took rest, it was difficult to handle. But my body is asking for it right now. The workload has been massive, I have been playing non-stop for the last 48 months, I need rest. My body has taken a toll in the last couple of years. Right now is the perfect time to rest before the tour of South Africa," Virat said after the third and final Test match in New Delhi.

"I was hitting the ball very well and it was kind of a revelation that I can play and hit balls in Tests the way I can do in ODIs. That was something I always hesitated to do but this made me realise that you can push the game forward even in Test cricket," Kohli said after the match.

First Published: December 9, 2017, 9:41 AM IST