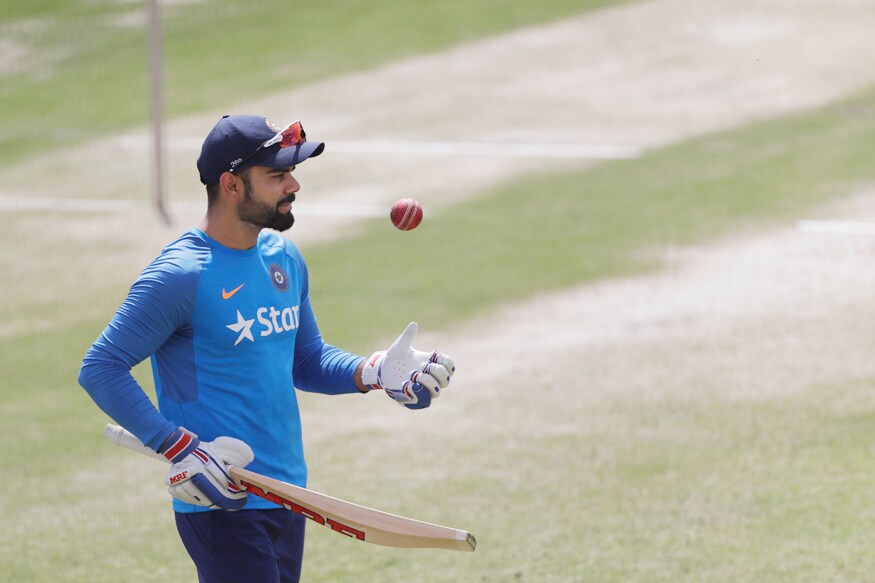 Two days after his comment that he is no longer friends with Australian cricketers, Indian captain Virat Kohli has issued a clarification saying his statement at the post-match press conference in Dharamsala was blown out of proportion.
Post the Test series victory, Kohli had said about his friendship with Australians: "No, it has changed. I thought that was the case (being friends with the Australians), but it has changed for sure. As I said, in the heat of the battle you want to be competitive but I've been proven wrong."
ALSO READ: Brad Hodge Apologises to Virat Kohli
"The thing I said before the first Test, that has certainly changed and you won't hear me say that ever again," added the Indian skipper. Kohli had sat out of the fourth and final Test, which India won by 8 wickets to lift the Border-Gavaskar Trophy.
But, Kohli, on Thursday, took to Twitter to clarify his stand, saying his comments were directed at only a couple of individuals and not the whole team.
"My answer at the post-match conference has been blown way out of proportion. I did not categorically say the whole Australian team but only a couple of individuals," Kohli wrote on Twitter.
"I continue to be in good terms with the few guys I know at who I've played with at RCB & that doesn't change," he wrote.
1/2 My answer at the post match conference has been blown way out of proportion. I did not categorically say the whole Australian team but

— Virat Kohli (@imVkohli) March 30, 2017
2/2only a couple of individuals.I continue to be in good terms with the few guys I know & who I've played with at RCB & that doesn't change.

— Virat Kohli (@imVkohli) March 30, 2017