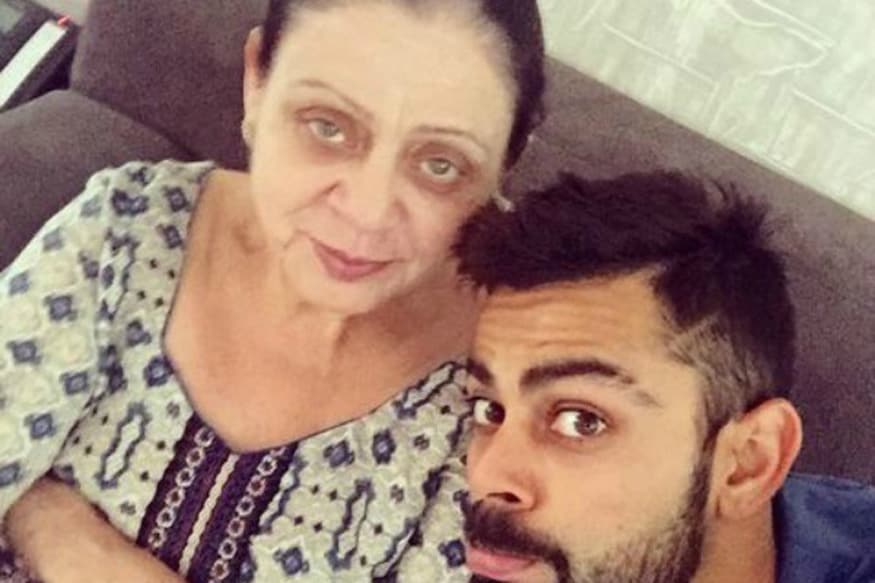 New Delhi: As the whole world celebrates Mother's Day 2017, Indian cricket team captain Virat Kohli has also sent out a touching tribute on social media for all the moms on Sunday.
Kohli posted a video on Instagram which shows the the usual questions which mothers ask from their sons and daughters - 'Where are you?, Are you fine?, Where are you going?' among others.
In the end of the video, come the words - 'never stop asking' — and it changes into 'never stop loving'. Kohli's post read: "This one's for the mums. #HappyMothersDay 😊"
In the past too, Kohli has took to social media to express his love for his mother. Earlier, Kohli uploaded an image with his mom and called her as the reason for his happiness.
Kohli's previous post read: "A beautiful morning at home with the most beautiful woman in the world. My strength my happiness my everything. My mommy the great"
Virat Kohli is currently playing in the tenth edition of the Indian Premier League but his campaign with Royal Challengers Bangalore has gone as per plans. RCB have lost 10 out of 13 matches played in the league and are languishing at the bottom of the IPL table.
Kohli's batting too hasn't been at par according to his own very high standards. The RCB skipper has slammed just 250 runs in the 9 matches he has played in the league.
Kohli will look to end the season on a winning note when Bangalore take on Delhi in a dead rubber at the Feroz Shah Kotla stadium on Sunday.
First Published: May 14, 2017, 12:30 PM IST