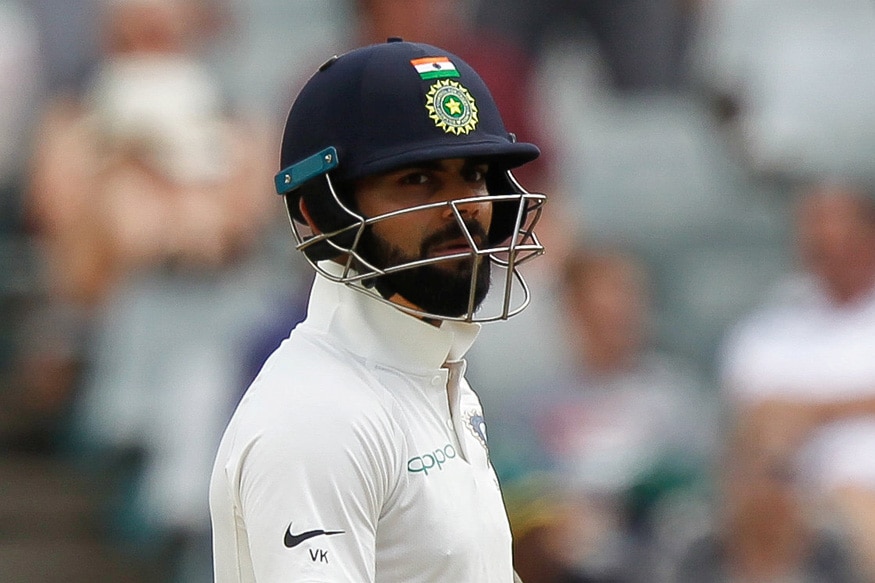 Centurion: India skipper Virat Kohli has said that this team is happy to fight fire with fire and the lively track on offer at the SuperSport Park in Centurion is no deterrent for his boys and they weren't just mere words and the batsmen backed it with action as they kept facing short pitched deliveries at the nets.
But what did confuse many is whether we will see Parthiv Patel and KL Rahul come into the playing XI for the second Test, starting Saturday.
"It looks likely a really lively pitch. Exactly what we expected it to be and we actually wanted it to be that way so that both teams are into the contest provided they play some good cricket. We are pretty happy to see the wicket how it behaved in Cape Town that gave us many opportunities to stay in the game and make comebacks whenever we were put under pressure also. Yeah look, this pitch will again test us to play our best cricket and that is something that we are looking forward to." Kohli said in the pre-match press conference.
The day before the match provides quite a picture of the team management's thought process and the first to bat at the nets were Murali Vijay, KL Rahul and Parthiv Patel. If that was no confusing enough, Parthiv was also seen fine-tuning his wicket-keeping skills. Wriddhiman Saha all this while was seen just helping out with throwdowns as the slip catching session was on.
In case of Rahane too, things seems pretty unclear because even though he batted at the nets with Kohli, Cheteshwar Pujara and Rohit Sharma, Rahane's was the shortest stint. But then, he was also seen working on his slip catching.
If India does include Rahane, it will have to be a case of having an extra batsman because there is no way that Rohit will be dropped as he was picked by the management ahead of the Test deputy in the opening game and to drop him after just one game would be unfair and will show the team management in poor light.
"It's funny how things change in a matter of weeks, or just about five days. Before the first Test no-one thought that he should be in the eleven and now suddenly people are looking at the other option. For us as a team it's all about finding the right balance. If players fit in in the kind of balance we want to go in with as a side then they will fit in. He(Rahane) is a quality player, he's done well in South Africa, all conditions actually away from home. I'm not saying that Ajinkya cannot or will not start in this game. Possibilities are all open at the moment and we shall decide after practice." Kohli said, when asked about Rahane.
Kohli also said that the left-right opening combination might be looked at but there is not need to press the panic button yet,
"I don't think we need to panic because of collapses. People need to apply themselves much better whether we are playing five batsmen or six, you still need to apply yourself. It doesn't mean that if you are playing six batters, you can afford to go out and play loose shots. You still need to have a solid technique and go out there and be ready to face bowling spells which are going to be difficult. We need to embrace that. So I don't think there is any need to panic on that front and as far as the opening combination goes, we will decide today at the end of practice today," the captain said.
The skipper felt it was important to win moments as they come, if the team is to win aborad.
"To win a test anywhere in the world you need to stay in the present moment and try and win each moment that comes your way. We feel in test cricket every ball is an event and we need to be at the top of the game to win that event and that's why it tests you more than any other format.
It is a test of character throughout for all five days. That's one reason why we have won many games in the past is because we have applied ourselves really well. And the most important thing is that we don't give up after being put under pressure. We are a team that looks to fight back and get right back into the game we are not a team that gives opposition easy victories. We are going to test them and in a scenario we have a chance to go at the target or for a win everyone knows that we will do that." Kohli added.
The Indian team knows that Saturday's game might well be the last chance for him and his team to stake claim as one of the greatest Indian sides ever, if they lose, the series will be over and it will be a familiar story for Indian cricket yet again.
Teams:
India: (probable): 1 Shikhar Dhawan/KL Rahul, 2 M Vijay, 3 Cheteshwar Pujara, 4 Virat Kohli (capt), 5 Rohit Sharma, 6 R Ashwin, 7 Hardik Pandya, 8 Parthiv Patel, 9 Bhuveshwar Kumar, 10 Mohammed Shami, 11 Jasprit Bumrah
South Africa (probable): 1 Dean Elgar, 2 Aiden Markram, 3 Hashim Amla, 4 AB de Villiers, 5 Faf du Plessis (capt), 6 Quinton de Kock (wk), 7 Vernon Philander, 8 Chris Morris/Lungi Ngidi, 9 Keshav Maharaj 10 Kagiso Rabada 11 Morne Morkel