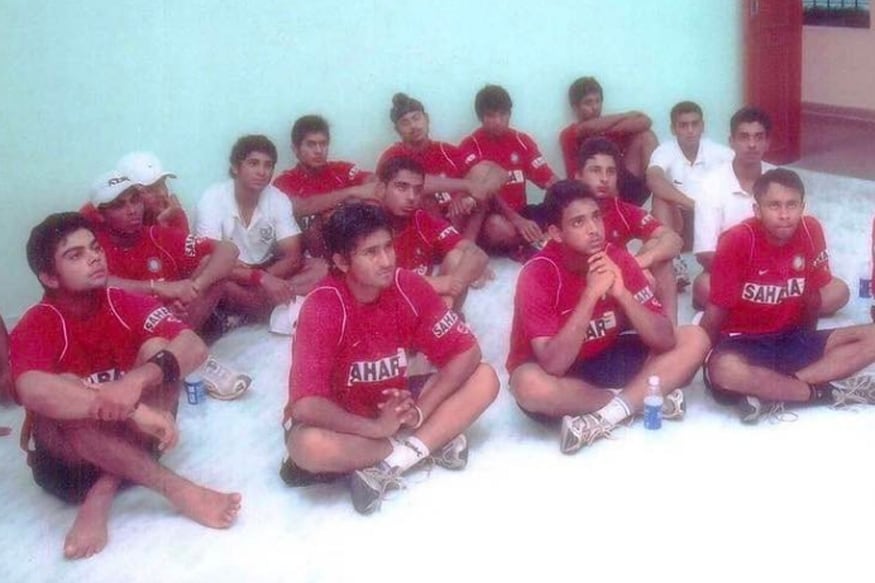 New Delhi: Newly-crowned limited overs captain Virat Kohli has shared an unseen picture of himself from his early days when even he didn't know that he will go on to rule the world of cricket.
A nostalgic Kohli shared an image of himself — sitting along with fellow budding cricketers — listening intently to the coach.
Good old days
Spot me in the picture #Throwback pic.twitter.com/1ge18EReDT

— Virat Kohli (@imVkohli) January 12, 2017
Virat also captioned the image as 'Spot Me' and #Throwback to his early days.
However, it wasn't difficult to spot the current Indian captain who was sitting on the extreme left corner, trying to gain as much as possible from his coach.
Picture Credits: Virat Kohli Twitter
Recently, Virat Kohli expressed his happiness at the prospect of leading India in all three formats of cricket, terming it "surreal".
"It is quite surreal. I never thought this day is going to come to my life. When I came to the team, I was always looking to perform, get more opportunities and build solid consistent career and contribute to the team in winning games," Kohli said
Kohli said he never thought he would get this huge honour of leading the country.
"I feel everything is God sent. Anything happens to you, happens for a reason and happens at a right time in your life," Kohli added.
First Published: January 13, 2017, 10:36 AM IST