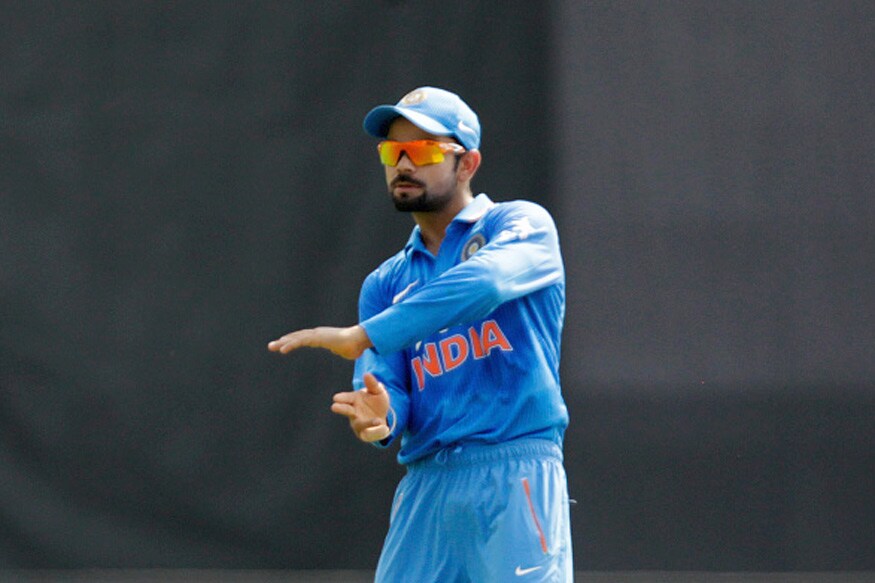 New Delhi: Virat Kohli might be the toast of the nation, with every child wanting to emulate the India skipper, but for the Delhi batsman, it is his growing up years that remain etched in his memory.
Having defeated England in a cliff-hanger on Sunday night, Kohli took to Twitter on Monday afternoon to post a childhood picture of his when the run-machine was just another kid in the block, trying to impress pundits with his skills on the cricket field.
The post shows a young Kohli walking onto the field with a ball in hand. By the looks of it, he is the captain of the young side as he leads the march, followed by other young cricketers.
The post says: "Major Throwback (Smileys) Good Old Days (Smileys)."
Major Throwback 😎😎 Good Old Days 😊😊 pic.twitter.com/B91eQPGmlE

— Virat Kohli (@imVkohli) January 30, 2017
Childhood coach Rajkumar Sharma has often spoken about how Kohli was a natural leader right from the beginning and the current India captain has been proving that time and again ever since taking over the mantle of captaincy from former skipper MS Dhoni.
Aggression is writ large on Kohli's face in the childhood photo. And Kohli has often said that growing up in the Delhi cricket circuit, aggression was a pre-requisite.
"When I came to the international level, I wanted to be the player which the opposition wanted out. I never wanted to be just another player in the XI. I always wanted to be somebody who the opposition wanted to get out first," Kohli had told Australia all-rounder Glenn Maxwell during an interview last year.